Thermal camera with Rangefinder and GPS​
---
Pls click or email to
mh_elec@126.comor jacky@mh-elec.com
Thermal camera with Rangefinder and GPS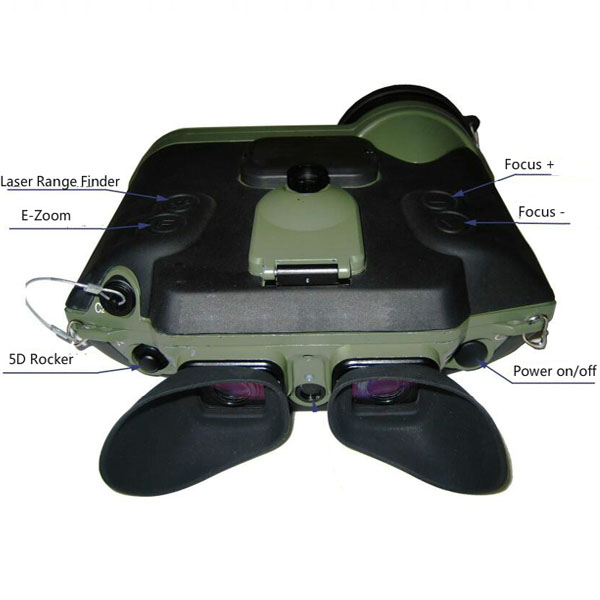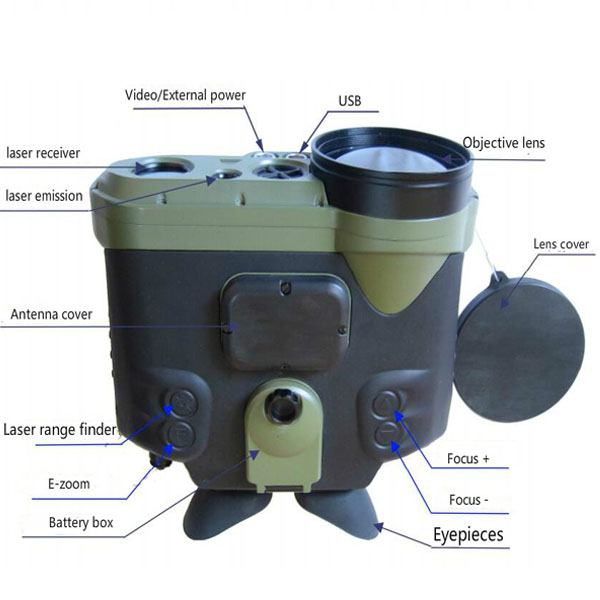 The MH-F800 series is a multi-purpose hand-held infrared reconnaissance system, which uses a variety of advanced sensors, processing circuits and optical components to compose.
It can get the precise coordinates and direction of the targets in day and night with thermal imager or day sight Camera. With advanced 640*512 long wave un-cooled detector, the system can offer high-quality high-resolution infrared images.
In the full night, haze days and fireworks, the target can be searched and detected at all. Optional high-performance low-light CCD visible detector can be used independently with the infrared detectors, so that help users discover and compare hidden goals. MHF-800 multi-function infrared binoculars also integrate long distance laser ranging, GPS and digital electronic compass to help users locate geographic information such as location and target coordinates, so as to quickly identify and dispose goals. Meanwhile using the advanced image compression algorithm to record images, helping users to synchronically sampling evidence.
MHF-800 has a professional function and easy to control, to meet the different needs of users. Can significantly reduce the the number and weight of users to carry reconnaissance equipment, and improve capacity of dealing with a variety of information data, in time, as well as shorten the response time. The system has waterproof and dustproof performance, compact, light weight, durable, shock and anti-interference, can be used in a climatic environment.
Specification:
Model

MHF-800

IR Camera

Detector

Un-cooled Micro-bolometer

8~14μm

Detector format

640×512 (17um)

NETD

< 60mK (F# =1.0)

Start up time

< 15S

Optical

Focal length

100mm

Focus

Electric Focus

FOV

6.2°×5°(17um)/9°×7°(25um)

Laser Range Finder

Effective range

50~5000m

(visibility>20km, reflectivity>30%)

Range error

±1m

Accuracy Rating

> 98%

Repeat frequency rate

10 ~ 20/min

GPS / (Beidou) positioning

Accuracy

CEP<5m

Digital compass

3 dimensional,

positioning accuracy<±1°

Eyepiece

800×600 OLED Binoculars

Image Storage

Video Format

MPEG-4

Image resolution

720×576 (D1)

Storage capacity

Standard 8G (Optional16G/32G)

Interface

Video output

Standard PAL, BNC

Image storage

USB 2.0

External power

8V~12V/DC, Max. Current 4A

Environments

Protect standard

IP67

Operating temperature

-35℃~+50℃

Storage temperature

-45℃~+60℃

Power

Input voltage

8V~12V/DC

Power Consumption

Average power consumption 4W

Battery

Battery capacity

2800mAH/7.4V,

Rechargeable Lithium ion

Battery operate time

≥4hours

Physical attributes

Weight

≤2.8kg

Dimension

230×230×103mm

Installation

Hand-held/Equipped with 1/4 ' tripod

Range Performance

Man (1.8×0.5m)

Detection: 3.0Km

Recognition: 1Km

Vehicle (2.3×2.3m)

Detection: 5.0Km

Recognition: 2.0Km
---
Request A quick Quote (WhatsApp:+ 86-18792456795)
---