Brief Introduction
MH's ahead-of-the-curve Autonomy R&D on thermal night vision keeps our customers ahead of their opponents with rapid problem solving and deployment that puts inventive new capabilities in warfighters' hands while others are still making plans.
MH Technology is a national-level emerging enterprise and a well-known enterprise in the optoelectronics industry. It is engaged in the production of optical materials, infrared thermal imaging, low-light night vision, visible light optical components and system end products. It has various talents in chemical engineering, smelting, optomechanical design and manufacturing, optoelectronic materials research and development and production, especially in CNC aspheric ultra-precision processing, coating, and infrared lens development. It is the main domestic infrared and visible optical processing Backbone enterprise
We have high-end technical personnel and a high-quality work team, which can provide customers with complete pre-sales and after-sales services in a timely manner, professional research and development and manufacturing of the optical system of artificial infrared thermal imagers, and also provide you with advanced infrared optical materials , there is a complete infrared, visible light, low-light night vision industry chain
MH's main products include infrared optical materials, optical continuous lenses, manual lenses, dual-field lenses, gunsight lenses, seekers, infrared thermal modules, handheld infrared thermal imaging cameras, infrared weapon sights, automotive thermal imaging cameras, etc.

1.Is MH Tech a factory or a trader?
MH Technology Group is a factory who has R&D Institute, and factory,not a trader.MH are very proud to be the market-leading manufacturer and developer of cooled and uncooled thermal iamging optics for day and night operation, as well as gen 3 night vision optics for ultimate night operations. We brings innovative sensing solutions into daily life through our thermal imaging, visible-light imaging, video analytics, measurement and diagnostic, and advanced threat detection systems.Our professional line of optic and electro-optic devices with enhanced functionality for experienced users and specialists in different spheres:hunters, animal research observation,researchers,outdoor nature enthusiasts, military,law enforcement,search and rescue.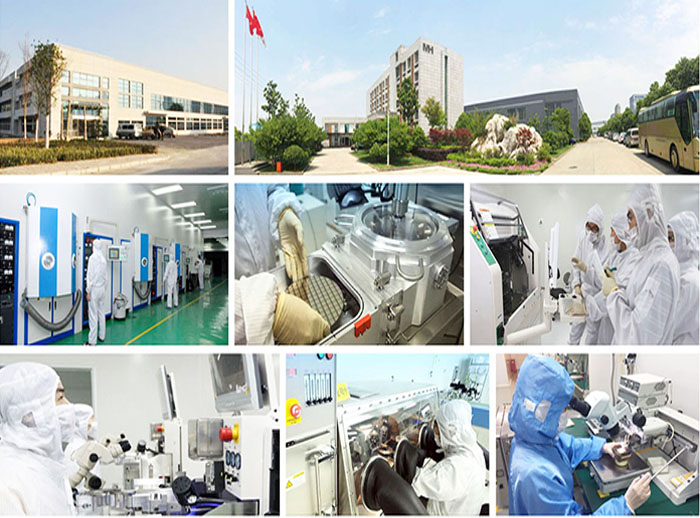 2.Can we visit MH's factory?
Yes, absolutely you can ,every year lots of clients from all over the world come to our factory and have a discussion on thermal imaging night vision optics.MH Technology Group is warmest welcoming you come to our factory.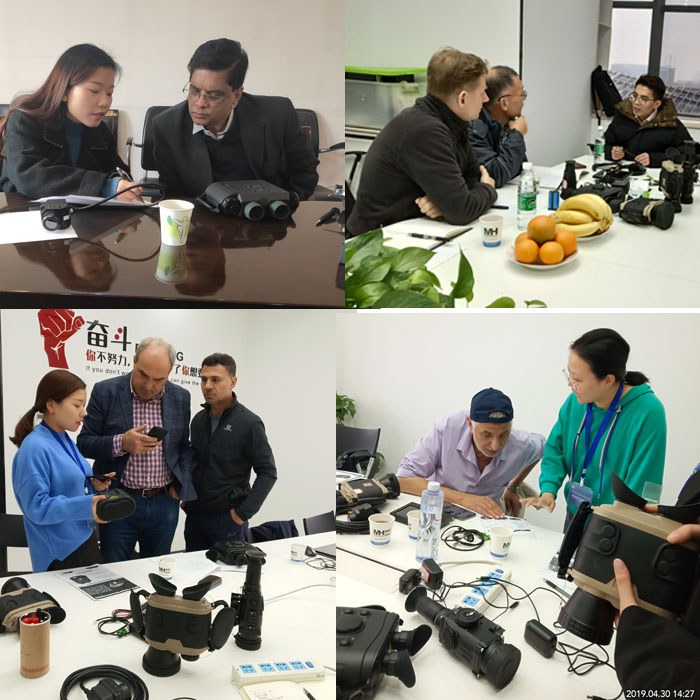 Because of covid-19, the clients from abroad could not come to our factory,we do believe in the year 2021, you can come to our factory and have a look and discussion on thermal imaging night vision.
3.Does MH Tech attend any exhibition?
Yes, we attend exhibition in China,Russia and Turkey, we are going to attend exhibition in Abu dhabi,Indonisia,Jordan,etc,our thermal imaging night vision optics received very good reputation.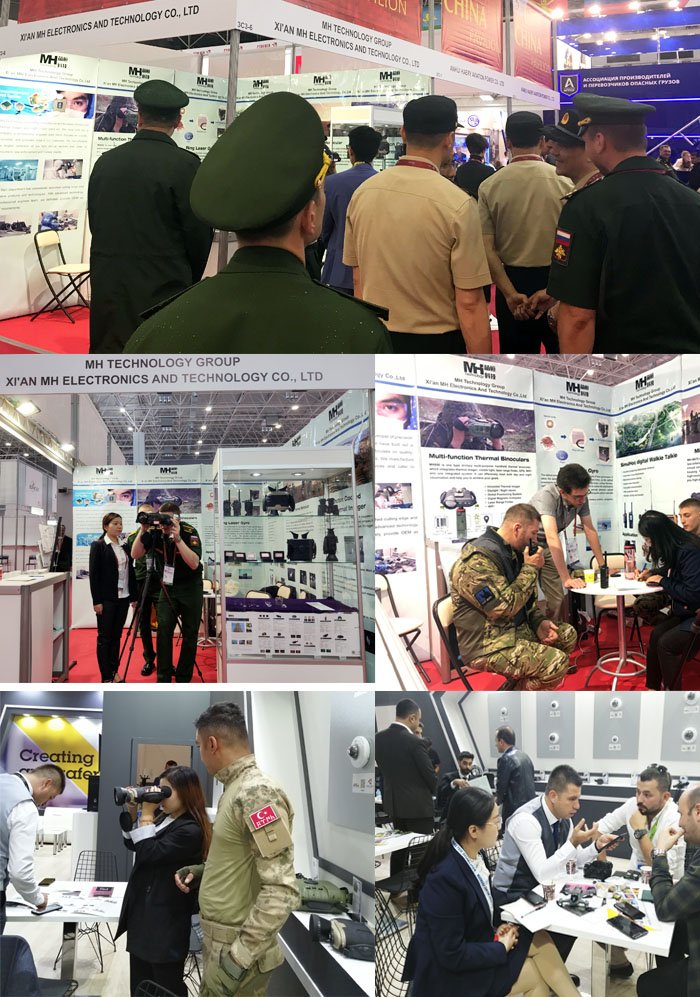 4.Can MH Tech do OEM as clients' paramter on thermal night vision?
Yes, MH Tech could do OEM as clients' parameter and brands.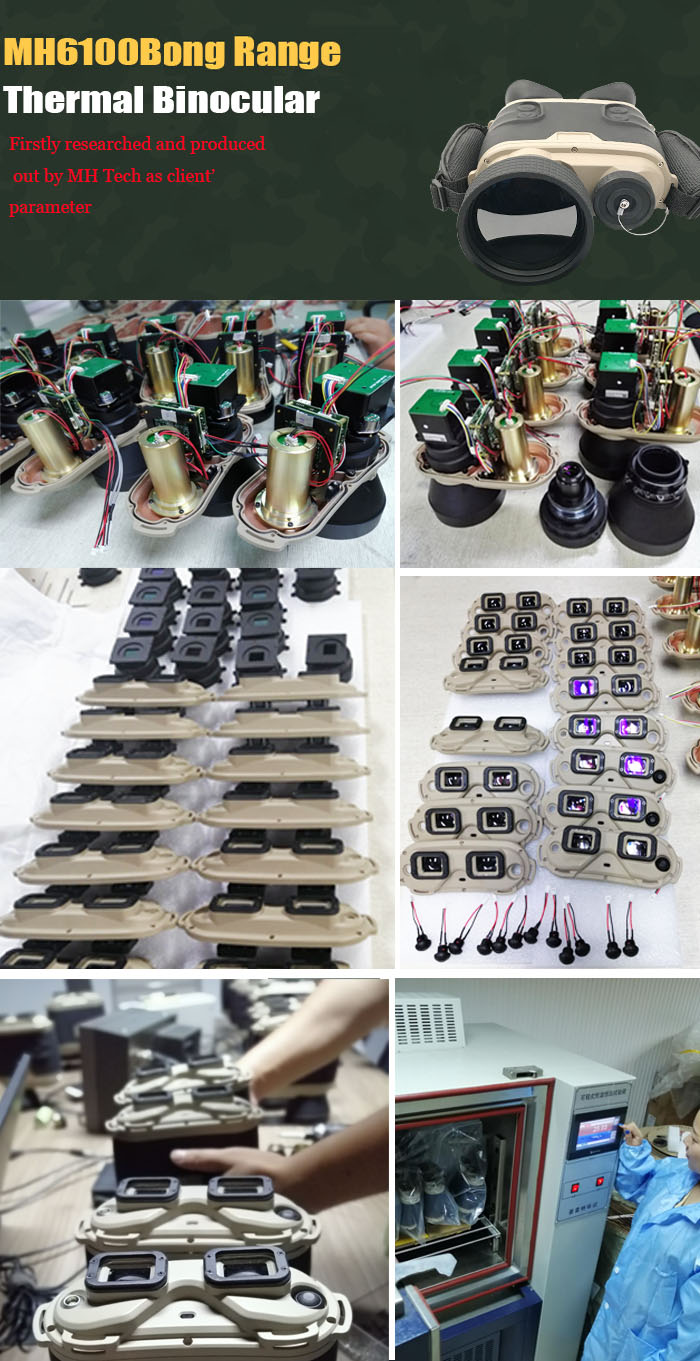 5. Does MH Tech Group received positive feedback from clients on thermal imaging night vision?
Yes, absolutely sure. below is the feedback from UK who bought our thermal riflescope, after 5 years he still is very satisfied with our thermal imaging weapon sight.
---
Request A quick Quote
---