Automotive thermal imaging obstacle avoidance system
As costs continue to fall, thermal technology is moving from the field to more and more new application markets, such as security, home automation, consumer electronics, plant lighting, automobiles, drones, etc., such as Google Unmanned Vehicles The Mengheng thermal imaging obstacle avoidance system is also one of them. As for medical treatment, there are wearable technologies, even those patients who do not have obvious blood vessels in the hospital, and can also sense blood vessels through infrared LEDs.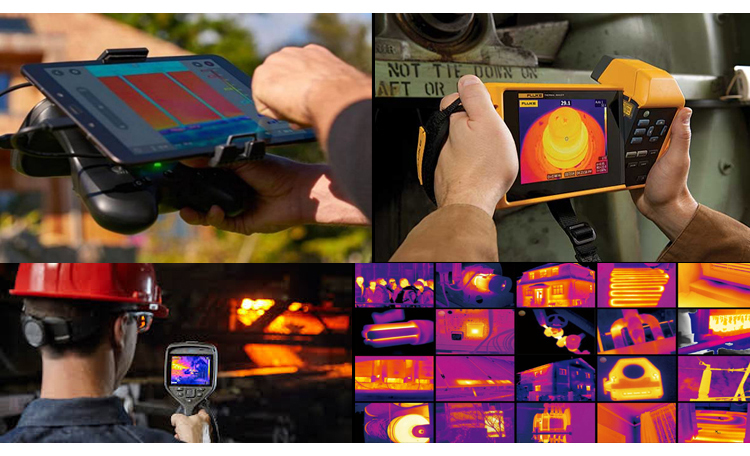 The latest technological advances in the infrared field have made these devices more reliable and cost-effective, and non-contact infrared sensors have made it possible to miniaturize and move detection equipment. Uncooled infrared sensors have achieved technological breakthroughs in the field of infrared imaging. Depending on the technology and wavelength range, higher reliability, more process-oriented, and cost-effective infrared imaging equipment will be widely used in many fields. More and more popular applications have also enabled infrared production to expand from a thousand or 10,000 to a million or tens of millions, and the output value is objective.
The data shows that shipments of uncooled thermal imaging will achieve a compound annual growth rate of 23% over the next five years, reaching 1.5 million units by 2020. Three major application markets will drive shipment growth: thermal imaging, automotive, and surveillance. From the demand market, the security market is also extremely warm, because as long as the camera is needed, it also needs night vision. At present, many infrared companies are turning to the future
high-speed growth markets such as automobiles and consumer electronics
.
Many companies have been in the automotive infrared distribution for a long time and have already cooperated with related automobile companies
. Experts believe that the cost of
infrared detectors
and the popularity of automotive applications will Exceeded market expectations.
Mengheng
also keeps updating and developing the vehicle-mounted thermal imaging obstacle avoidance system in the future, and has never stopped in the field of technology and service.In order to meet your purchase needs, we are adhering to the principle of mutual benefit and growing every day.