HNVG-31ND Head mounted night vision binocular goggles
---
Contact Engineer manager
Engineer Manager Name: Jacky
WhatsApp/ Wechat: 0086-
18792456795
Email: mh_elec@126.com or jacky@mh-elec.com
Product Description:
HNVG-31ND series is a high-performance military head mounted night vision binocular built by Optoelectronics with reference to pvs-31, an active head mounted night vision binocular in the United States. It is divided into two models low light version HNVG-31ND and digital HNVG-31ND.
The digital MH-31NF has the characteristics of strong adaptability to super low Light level environment, high imaging quality, multi-function, dual-use day and night, electronic zoom, clear imaging, high cost performance and so on.
It is very suitable for general military fans and outdoor fans at night. Low light version HNVG-31ND has the characteristics of super large field of view, high definition, no distortion, light weight, high strength (the overall performance is much better than the original version of the U.S. military products), which is the ideal choice for military night equipment.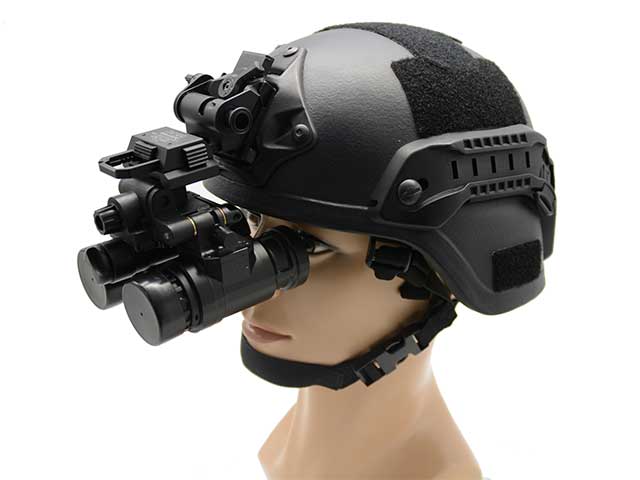 Technical specifications:
| | | |
| --- | --- | --- |
| Model | HNVG-31 | HNVG-31ND( not available now) |
| Structural mode | Arbitrary turn it over | Arbitrary turn it over |
| rollover detection | Automatically detect and power off when turning up | Automatically detect and power off when turning up |
| Battery type | Lithium battery (cr123x1) / cr23x4 external battery box | Lithium battery (cr123x1) / cr23x4 external battery box |
| Power supply | 2.6-4.2V | 2.6-4.2V |
| Installation | Head mounted(standard American helmet interface) | Head mounted(standard American helmet interface) |
| control mode | ON/IR/AUTO | ON/IR/AUTO |
| Over power consumption | <0.1W | <1.2Wx2 |
| Battery capacity | 800-3200maH | 800-3200maH |
| Battery life | 40-100H | 0.5-3H |
| magnification | 1x | 1x |
| FOV(°) | 40 /50 +/-2as optional | 25+/-2 |
| Parallelism of optical axis | <0.1 ° | <0.1 ° |
| IIT | Euro Gen3 | Superlow Light Level CMOS |
| Resolution | 57-64lp/mm | 57-64lp/mm |
| Lens system | F1.18,22.5mm | F1.6,7.8mm |
| MTF | 120 lp/mm | 160 lp/mm |
| Optical distortion | 3% Max | 0.5%Max |
| Relative Illumination | >75% | >80% |
| coating | Multilayer broadband coating | Multilayer broadband coating |
| Range of focus | 250mm-∞ | 250mm-∞ |
| Focus mode | manual focus facility | manual focus facility |
| Distance of pupil | 30 | 30 |
| Eyepiece aperture | 8mm | 6mm |
| Range of visibility | 0 (+ / - 5 optional) | 0 (+ / - 5 optional) |
| Eye spacing adjustment | Arbitrary continuous adjustable | Arbitrary continuous adjustable |
| Eye distance adjustment range | 50-80mm | 50-80mm |
| Eye distance locking method | Manual locking | Manual locking |
| Frame rate | N/A | 30-50 |
| Low sensitivity | N/A | 1x10-4 Lux |
| Image resolution | N/A | 1440P |
| Display resolution | N/A | 480x480x3 OLED |
| SD card | N/A | 1-128GB High speed card (optional later) |
| Other functions | N/A | Video,GPS, WiFi, electronic compass (moderately optional) |
| IR | 850nm 20mW | 850nm 20mWvideo、GPS、WiFi、Electronic compass (moderately optional) |
| Operating temperature | -40--+55℃ | -30--+50℃ |
| Relative humidity | 5%-95% | 5%-95% |
| Environment rating | IP65/IP67 (optional) | IP65/IP67 (optional) |
| dimensions | 115x105x85 | 115x178x58 |
| weight | 560G(no battery) | 430G(no battery) |
Standard set
· Night Vision Goggles
· Head strap mount
· Carrying Case or hard case (optional)
· Shoulder strap
· Manual
· Lenscleaning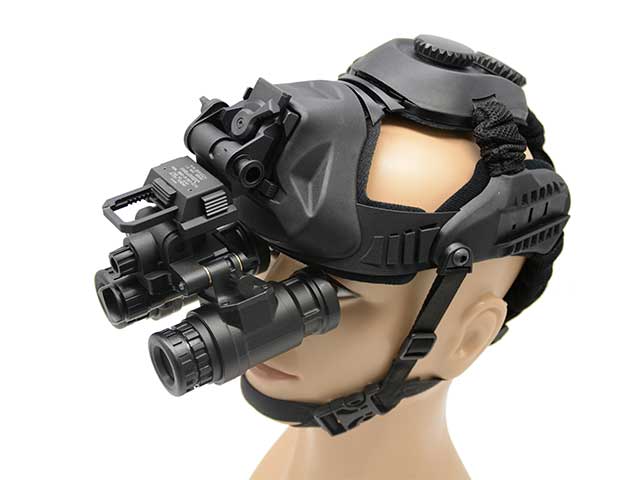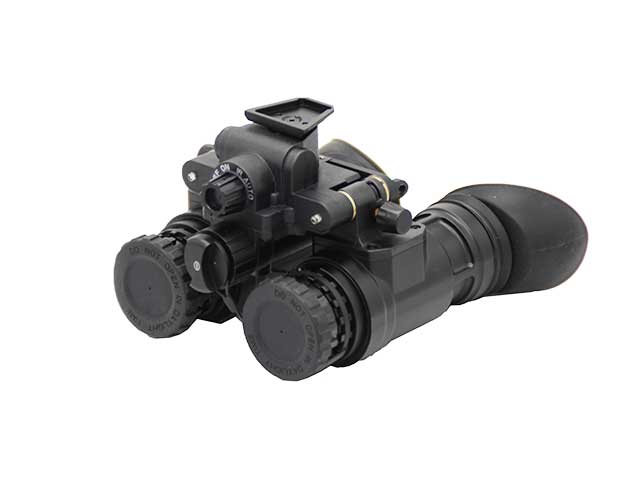 Contact Engineer manager
Engineer Manager Name: Jacky
WhatsApp/ Wechat: 0086-
18792456795
Email: mh_elec@126.com or jacky@mh-elec.com
---
Request A quick Quote (WhatsApp:+ 86-18792456795)
---