3D body scanning measurement system
---
The human body scanning measurement system, by projecting speckle or infrared patterns, can scan the whole body of the human body in 360 degrees without dead ends, and the acquired human body point cloud data contains accurate three-dimensional shape and color information of various parts of the human body (optional). The entire scanning process is fully automated in the high-tech sensory experience, and the human body model can be quickly reconstructed within 3 seconds. It supports the output of multiple
three-dimensional data formats such as asc, ply, stl, and obj, and can generate detailed body data reports of the human body.
The system can be used for virtual fitting, clothing customization, animation production, medical fitness, cultural creative design, 3D printing and crystal interior carving, scenic spot experience, VR holographic display and other fields with human body data requirements. The system is small in size, easy to install and transport , Infrared camera synchronization control, fast scanning speed, strong sense of experience
Application case
(1)3D portrait creative derivative production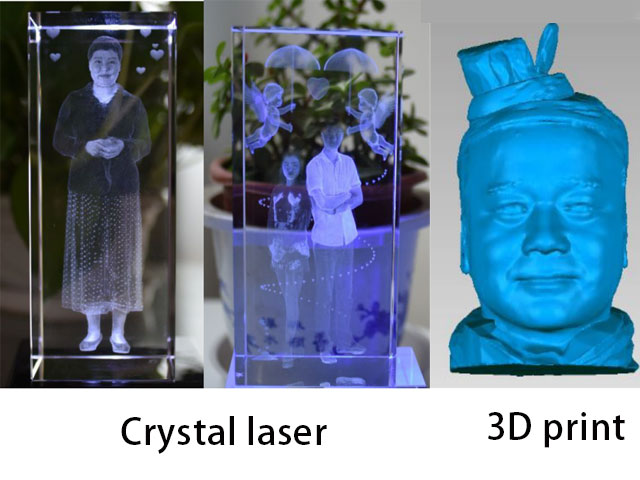 cosmetic plastic surgery
Medical health
(2) THREE-DIMENSIONAL virtual fitting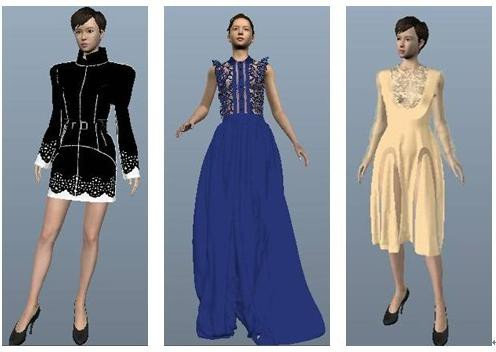 virtual fit
(3)Description of anthropometric data
According to "GB/T 16160-2008 Parts and Methods of Human Body Measurement for Clothing" and "GB/T23698-2009 General Requirements for Three-dimensional Scanning Human Body Measurement Methods", key points are automatically generated, and relevant body shape data is obtained according to the positions of key points.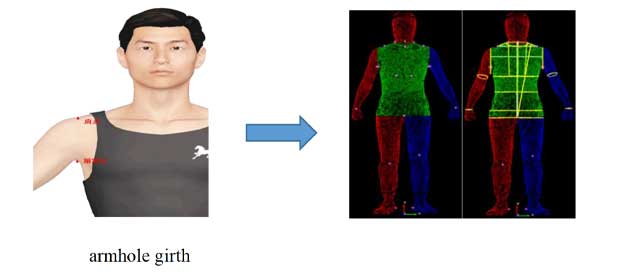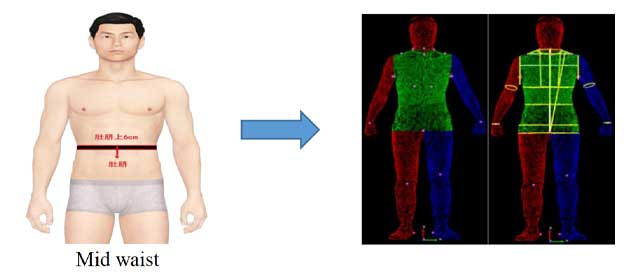 Product technical advantages

●Integrated design : It integrates color scanning and measurement, with rich functions, a wide range of applications, and a friendly human-computer interaction interface. It can complete the acquisition of three-dimensional models and the dimensions of various parts in the entertainment and technological experience;

●Multi-angle high-speed measurement : Automatically and quickly complete the collection of three-dimensional human body data from four angles, automatically splicing point cloud data from different azimuths into a unified coordinate system, 2 seconds of extremely fast measurement experience, and accurate acquisition of body shape data.

●Color scan: The system can not only obtain accurate three-dimensional shape coordinates of the human body surface, but also provide different configurations according to requirements, and obtain the color information corresponding to each pixel;

●Dark black:Scanning of industry-specific hair and black clothing。

●Technical Support:Independent research and development, customized development is flexible; a strong top-level research and development technical team provides you with comprehensive solutions and technical guidance, and is always a solid technical backing for your research and development.

●The scanned data is automatically optimized and then merged, and the data processing speed is fast.
No.
Model
Bodyscan-MH
1
Function
Scan modeling, measurement
2
Measuring the pillar
4(Four directions)
3
Sensor
Infrared/depth camera
4
Number of
4*4
measuring head
Dedicated communication
5
line
16
6
configuratio n parameter
Special expansion card
3
7
Touch operation display screen
High performance touch display
8
Host
high performance computer
9
operational
Operating software (Pay Dongle)
software
10
appearance and structure
Sheet metal, profile, acrylic panel
1280*1024/7fps
11
Technical parameters
Depth resolution
640*480/30fps
320*240/30fps
12
Color Resolution
1920*1080
13
depth range
0.6~2m
14
projective technique
Infrared
15
measuring time
3s
16
measurement
2000mm×1200mm×1200mm
range
17
dot density
120dot/cm^2
18
depth of focus
800mm
19
Noise
±0.4
20
working voltage
AC 220V
21
Overall measurement
accuracy
0.5mm
22
Installation site area
2m×1.5m
---
Request A quick Quote (WhatsApp:+ 86-18792456795)
---