Portable UAV JammingSystem
---
MH-JS
Target: UAV flying at low altitude below 1000m
1. Product Description:
The BRI-JSis composed of three parts:Thejamming system, the charging power supply and the standby battery.It is mainly used to controlandcut off the connection between the UAV and the remote controller ofthe UAV under the flying state by transmitting high-power electromagnetic wave for a long distance. Through the UAV jamming interceptor, the UAV can land in situ or return to the starting point to ensure the safety of low-altitude airspace in the region.
2. Applications
1) The protection of no-fly areas
Political core areas,Nuclear power plants,Oil refineries, prisons,Airports, Foreign affairs activities area;
2) The site to prevent information leakage
The G20 summit G20
Criminal cases scene
Surrounding of security guard points
Accompanying protection of political dignitaries
Rehearsal of large-scale performances
Archaeological excavation site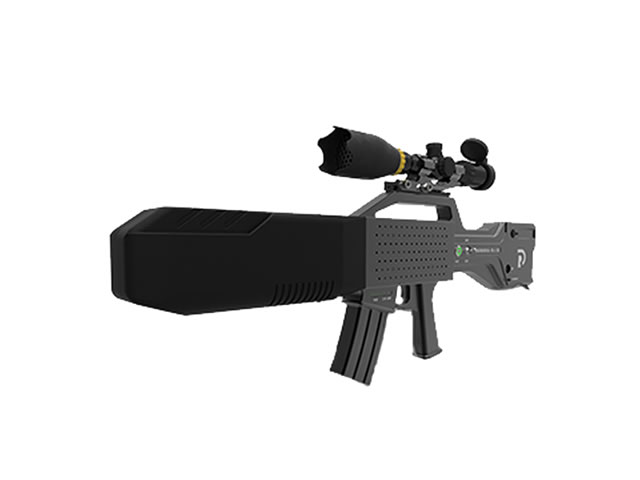 3) Combat illegal activities cases for using of drones
Drug trafficking
Smuggling
Illegal goods or information transmission.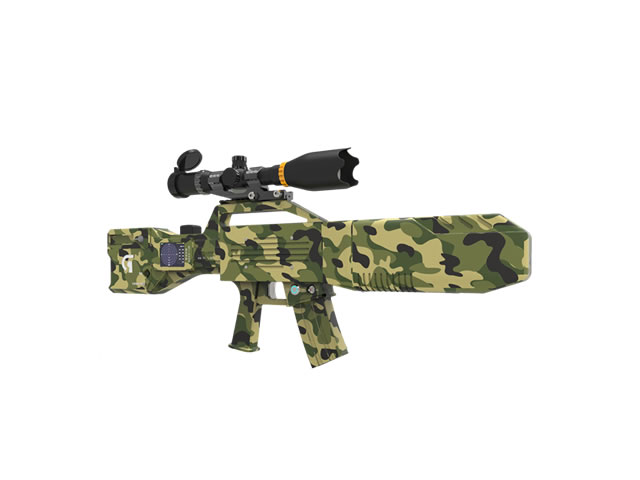 3. Features
1) Different frequencies are available:2.4GHZ/5.8GHZ/GPS/BDS/GLONASS/GALILEO;
2) Portable imitates the design of light weapon, which can beoperated with one or two hands;
3) Accurate shot, quick response, effective controldistance up to 1000m;
4) Built-in high capacity lithium batteries cancontinuework more than 60 minutes;
4. Main performances parameter
| | |
| --- | --- |
| Model | |
| Working frequency | 2.4GHZ/5.8GHZ/GPS/BDS/GLONASS/GALILEO |
| Transmission channel | 6 channels |
| Output power | 40W |
| Electromagnetic launch angle | 90° |
| Working distance | ≥1000 meters |
| Control mode | Forced landing and forced return |
| Battery Power | ≥60min( The battery can be replaced, each set comes standard with 2 batteries) |
| Structure material | High-strength ABS |
| Total weight | ≤4 kg |
| Dimension(L*W*H) | 83cm*12cm*28cm |
| Operation temperature | -35℃/+80℃ |
---
Request A quick Quote (WhatsApp:+ 86-18792456795)
---