3D Three-Dimensional Extremely Fast Facial Scanning System with high accuracy
---
Three-Dimensional Extremely Fast Facial Scanning System
The MH-RDS FaceScan three-dimensional extremely fast facial scanning system can complete a fast three-dimensional scan of the human face in 1.25 milliseconds (equivalent to 1/800 second) to obtain the three-dimensional shape data of the face. The system realizes three-dimensional scanning of the human face by projecting a white light speckle pattern that is harmless to the human body to the face, and obtains three-dimensional geometric coordinate data and color texture data of the human body at the same time. The scanning accuracy is 0.1mm. The core technology of the system's core algorithm, multi-camera high-precision calibration, and 3D reconstruction has completely independent intellectual property rights. The calculation data does not need to be spliced, and the data accuracy is high. It supports the output of multiple 3D data formats such as asc, ply, stl, and obj. Compared with the laser body scanning system, it is safe and harmless to the human body, especially to the human eye. The subject can keep his eyes open during the whole scanning process, which can be widely used in cosmetic surgery, medical orthopedics and animation production and more.
Scanning Effect Display
Using high-precision industrial cameras, '2+1+1 combination mode' (2 black and white cameras, 1 color camera, 1 speckle projector), the scanning effect is more realistic.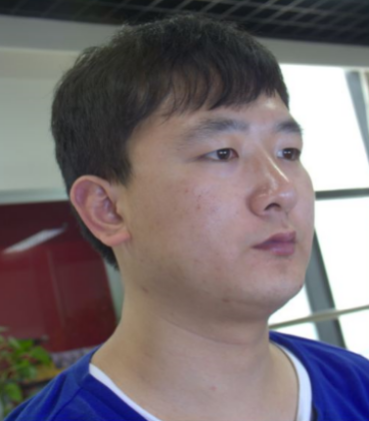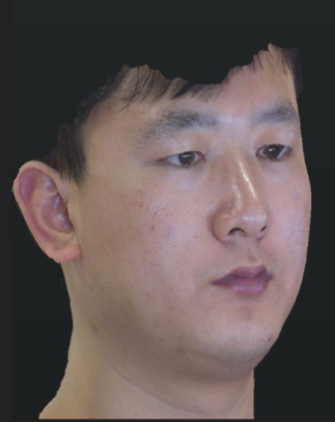 Real Avatar << ------------------->>Scan Result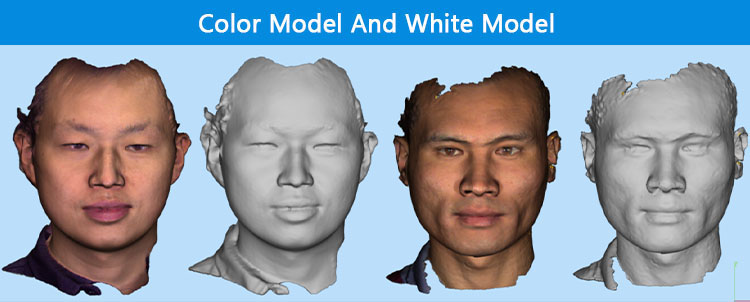 Specification
3D Extremely Fast Facial Scanning System with high accuracy
| | |
| --- | --- |
| Model# | MH-RDS FaceScan |
| Camera Pixel | 4 x 2.3 MegaPixels (1920 x 1200) |
| Color Camera Pixel | 2 x 5 MegaPixels (2448 x 2048) |
| Number of Measuring Heads | 2 |
| Measuring Range | 500mm×500mm×400mm |
| Dot Density | 500 Dots/cm² |
| Measurement Accuracy | 0.1mm |
| Scan Time | 1.25 ms |
| Punctuation Board | 400*400 |
| LCD Screen Size | 9 Inch |
| Fill Light | LED |
| Product Measurement | 1.5m×0.8m×1.2m |
| Equipment Weight | 35kg |
Application Direction
1) Digital medical plastic surgery
2) Digital oral cavity
3) Craniomaxillofacial Surgery
4) Cultural creativity: film and television drama production, cartoon and animation image design, creative design experience in the tourism industry, virtual scenes, souvenir production
5) Virtual 3D display: AR/VR, holographic 3D, off-screen space floating light field, H5 link 3D display, micro-image array plane stereo 3D display, etc.
6) 3D face recognition display category: establishment of 3D face database and collection of suspect information.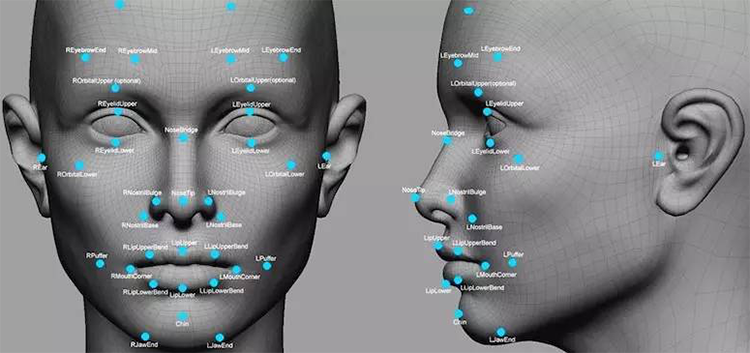 7) 3D printing repair of remains body face

Cosmetic Surgery System
Applying digital technology to the field of cosmetic surgery can design personalized cosmetic surgery programs based on quantified aesthetic indicators and simulate the best postoperative results, allowing people to clearly see the new image after surgery before surgery, which greatly improves the safety and success rate of the operation achieve the effect of "what you see is what you get". The main functions of this system include facial three-dimensional data measurement, diagnosis and evaluation, simulated surgical deformation, deformation comparison analysis, postoperative model analysis, and easy to use. It aims to provide surgeons with digital simulation and simulation tools that can be used in actual clinical operations. , Carry out surgical planning, surgical rehearsal and post-operative outcome prediction, and can be used for computer-assisted surgery training and education.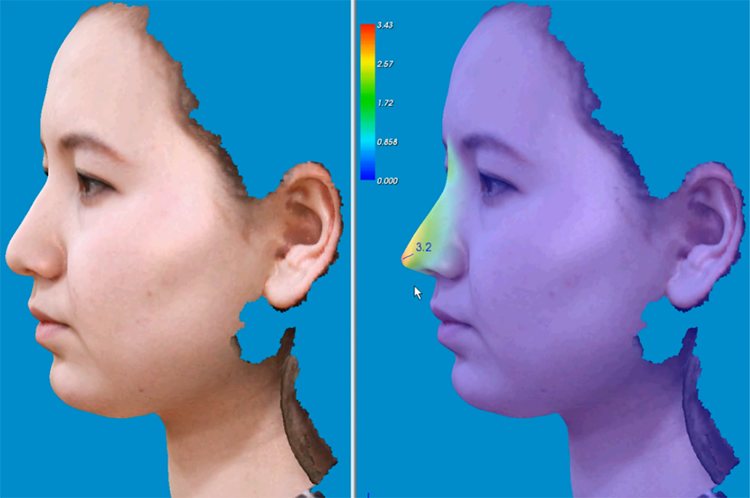 1, Model orientation calibration, simple setting of anatomical landmarks, including automatic detection and interactive point selection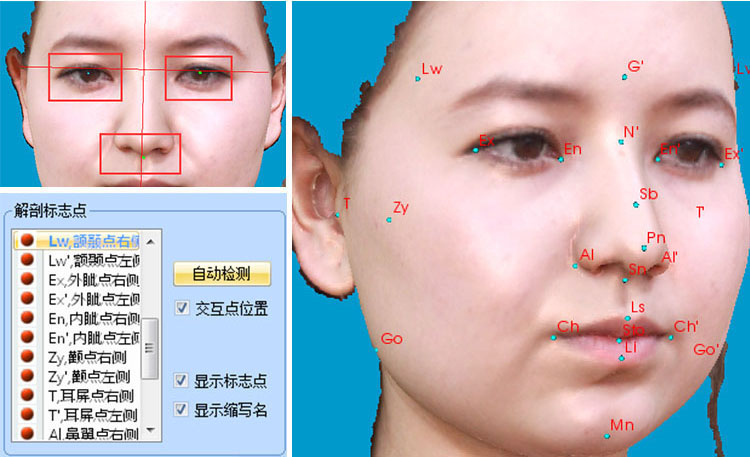 2, Automatically generate golden ratio face, golden ratio masks, horizontal ratio analysis, height ratio analysis, and symmetry analysis

3, Automatically output the preoperative measurement diagnostic evaluation report in Word format
4, Contains many plastic surgery items, you can customize the plastic area items to be added

5, Provide three-dimensional shape control curve, injection point plastic surgery, face-lifting brush, smoothing brush, filling brush, spot removal cosmetic surgery and other cosmetic plastic simulation tools;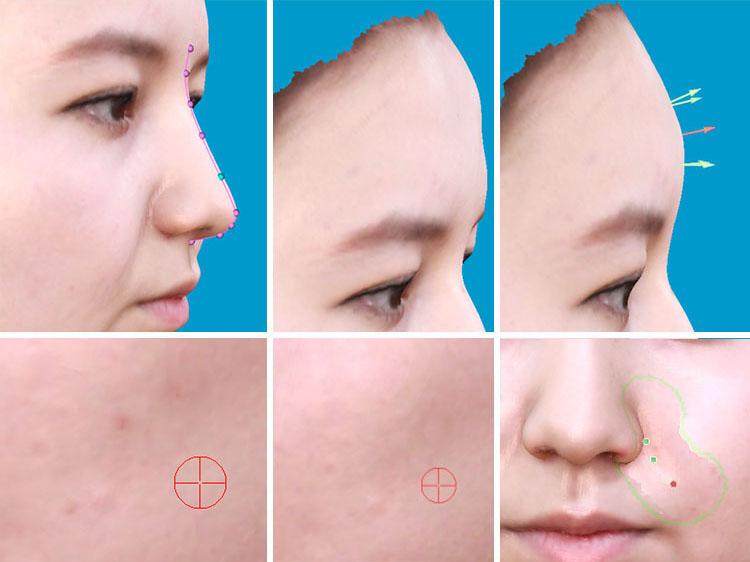 6, Automatically output the cosmetic and plastic surgery plan report in Word format
7, Provide multiple functions for deformation comparison analysis, including pseudo-color mapping deformation information, contour contours, transparent model overlay display, deformation process animation, etc.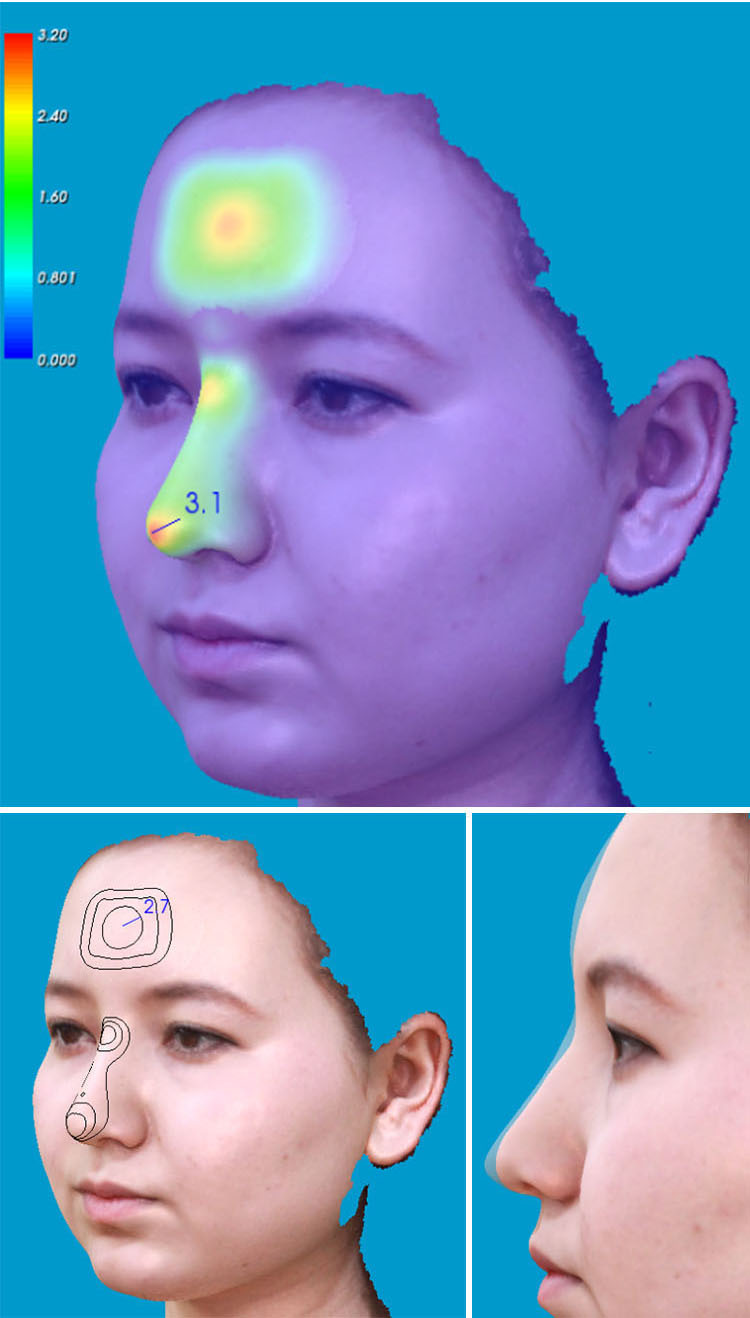 ---
Request A quick Quote (WhatsApp:+ 86-18792456795)
---