MHDIC-MicroMicro Strain Measurement System
---
MHDIC-Micro series micro strain measurement system combines digital imagecorrelation method (DIC) with binocular microscopy technology,the 3D full-fielddisplacement field and strain field of the measured object at the micro-scale ofeach deformation state can be calculated the measurement of 3D coordinates,displacement and strain of the object surface during the deformation processcan be realized. XTDIC-Micro makes up for the shortcomings of traditionalmethods which can't be used to measure the deformation of micro-objects,and becomes a powerful means in the field of micro-scale deformation andstrain measurement.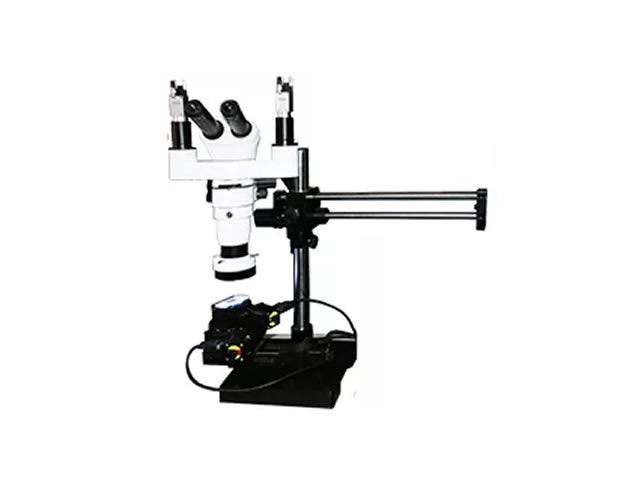 Applications
●Microscopic morphology and strain analysis(micron andnanometer scale).
● Material tests (young's modulus, poisson's ratio, elasticplastic parametric properties).
● Strain calculation, strength evaluation, component sizemeasurement, non-linear change detection.
● Advanced materials (CFRP, wood, fiber containingPE,metal foam, rubber, etc.)
● Dynamic strain measurement, such as fatigue test.
● Dynamic measurement● Strength assessment .
● Biomechanics (skeleton, muscle, blood vessel, etc).
● Behavior analysis of homogeneous and non-homogeneous mate rials during deformation.
● Component testing (measuring displacement and strain) .
● Fracture mechanical properties.
● Nonlinear change detection.
MHDIC-Micro Model
MHDIC-Micro-SD
| | |
| --- | --- |
| Model | MHDIC-Micro-SD |
| camera resolution | 2×2.3M(1920×1200) |
| Camera frame rate | 160fps |
| Minimum resolution | 2-3um |
| Stain measurement accuracy | 50με |
| Strain measurement range | 0.01%~500% |
| Measurement range | 1mm~10mm |
MHDIC-Micro-HR

| | |
| --- | --- |
| Model | MHDIC-MICRO-HR |
| camera resolution | 2×5M(2448×2048) |
| Camera frame rate | 75fps |
| Minimum resolution | 1-2um |
| Stain measurement accuracy | 50με |
| Strain measurement range | 0.01%~500% |
| Measurement range | 1mm~10mm |
---
Request A quick Quote (WhatsApp:+ 86-18792456795)
---