MHDIC-CONST DIC 3D Full-Field StrainMeasurement and Analysis System
---
MHDIC system combines digital image correlation technology(DIC)and binocular stereo vision technology to realize the measurementof 3D coordinates, displacement field and strain field of the objectsurface in the process of deformation by tracking the speckleimage of the object surface.
It combines with binocular stereo microscopy technology to realize the measurement of 3D coordinates, displacement field and strain field of the surface of small object inthe process of deformation.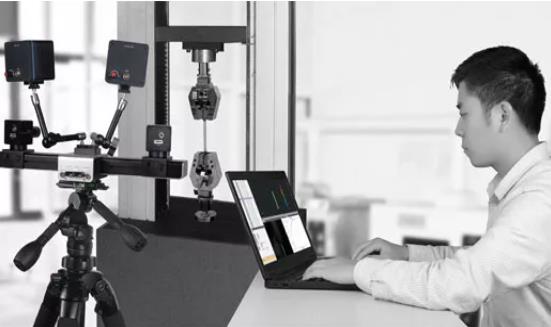 Technical Advantages
Real-time measurement, real-time calculation and real-time outputFull-field strain calculation and result display can be carried out in realtime rather than post-processing; while collecting images, 3D full-fieldstrain calculation can be carried out in real time, with online and offlinecomputing processing modes, supporting the real-time output of thecalculated results in UDP and other ways.
Advanced system technology
It is the first self-developed digital image correlation method 3D dimensional deformation measurement system in China, and the corealgorithm ofindependent intellectual property rights, technical indicators have reached the international advanced level.
The system configuration is flexible to support customized development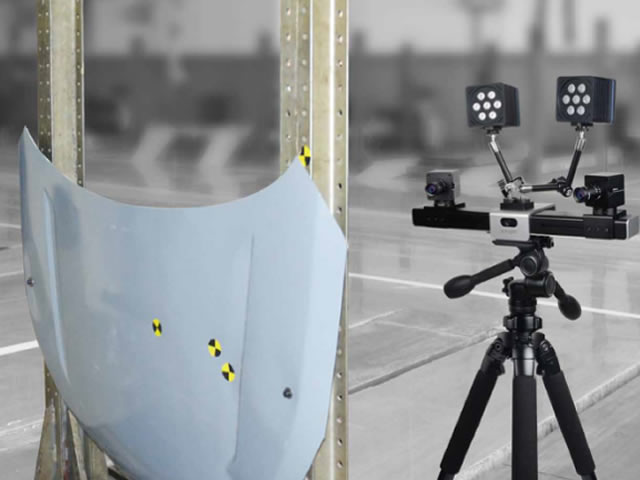 Supports multiple camera interfaces such as millions to tens of millions ofpixels, low-speed to high-speed, gigabit network, USB 3.0 and cameraLink,CXP, etc. the system software control module can support online synchronous acquisition frame rate up to 4500 fps (non-high-speed acquisition, storage, download and then import mode).
High compatibility
It is compatible with two-dimensional measurement of single camera and 3D multiprobe measurement of multicamera.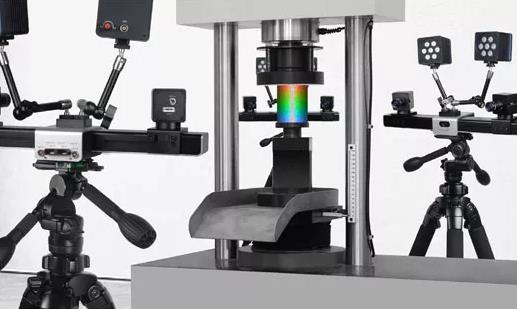 Multiple extended interfaces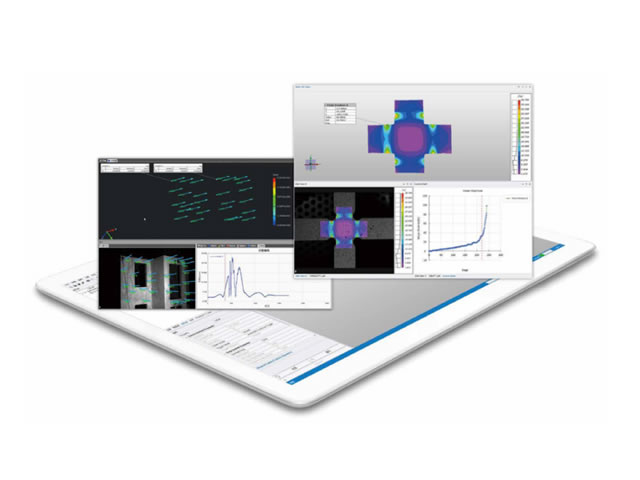 With universal testing machine interface, it can collect realtime forceand displacement signals of the testing machine; with cuppingmachineinterface, it can measure FLC curve of materials; with microscopeinterface, it can realize 3D full-field deformation and strain kdetectionof several millimeter or even smaller objects; with multicamera synchronous measurement, it can measure deformation and strain ofmultiple areas simultaneously. Mutli-channel A/D input, multi-channelD/A output, multi-channel switching input and output, and flexible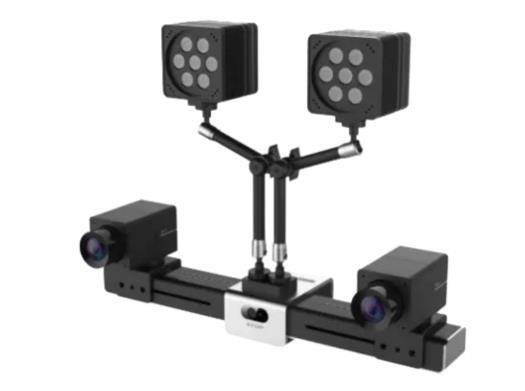 XTDIC-CONST-SD Technical Data
Model

MH

DIC-CONST-SD
Camera resolution
2.3~5 M
Camera frame rate
75fps~160fps
Strain measurement accuracy
50με
Strain measurement range
0.005 ~ 2000%
Displacement measurement accuracy
≤0.01pixel
Measurement range
mm² ~ 10m×10m
Real time computation
support
Multi-probe synchronous measurement
support
Control system
standard model
Material of calibration board
aluminium alloy
Typical configuration
1920×1200@160fps、2448×2048@75fps
XTDIC-CONST-HR Technical Data
Model

MH

DIC-CONST-HR
Camera resolution
up to 25 M
Camera frame rate
30fps~42 fps
Strain measurement accuracy
20με
Strain measurement range
0.005 ~ 2000%
Displacement measurement accuracy
≤0.01 pixel
Measurement range
mm² ~10m×10m
Real time computation
support
Multi-probe synchronous measurement
support
Control system
standard model
Material of calibration board
aluminium alloy
Typical configuration
4096×2168@42fps、4096×3000@30fps
XTDIC-CONST-HS Technical Data
Model

MH

DIC-CONST-HS
Camera resolution
up to 4 M
Camera frame rate
up to millions of fps
Strain measurement accuracy
50με
Strain measurement range
0.005 ~ 2000%
Displacement measurement accuracy
≤0.01pixel
Measurement range
mm² ~ 10m×10m
Real time computation
/
Multi-probe synchronous measurement
support
Control system
high speed model
Material of calibration board
aluminium alloy
Typical configuration
2336×1728@560fps、2048×1536@8500fps、1920×1080@12742fps
---
Request A quick Quote (WhatsApp:+ 86-18792456795)
---