MH-RS Series Thermal Weapon Sight
---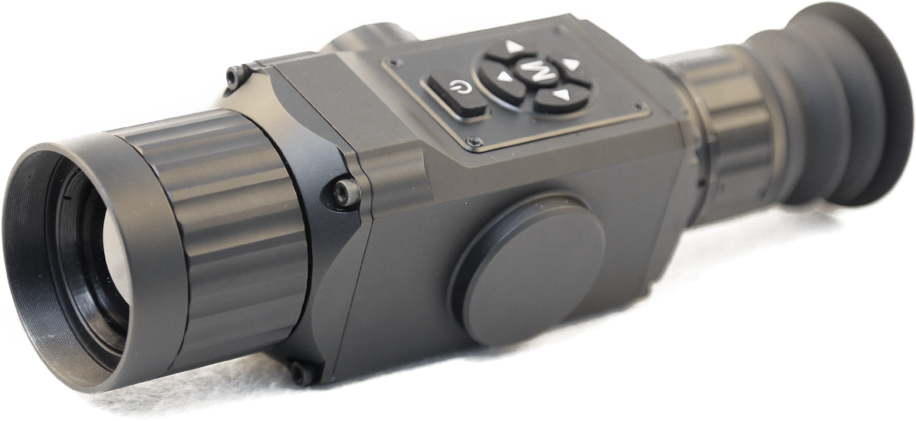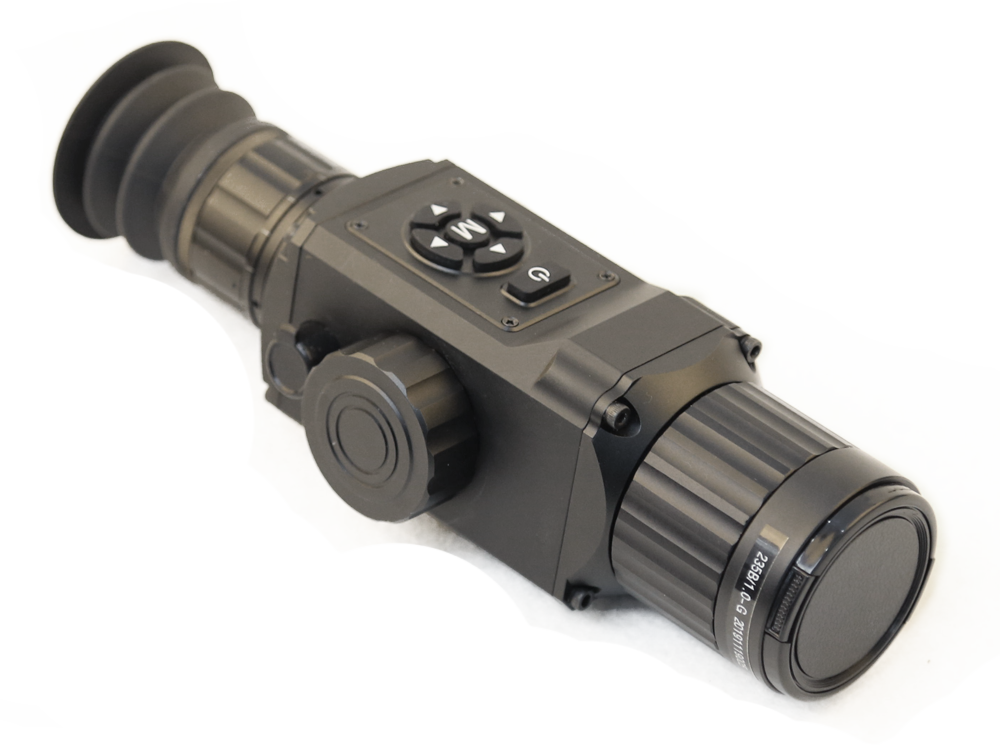 MH RS series is a compact and lightweight multi-functional thermal weapon sight. With advanced non-film technology, it has the features of high sensitivity, high refresh rate and high stability. Take advantage of a 384*288 resolution sensor featuring 17 micron technology, a 50Hz frame-rate system, enhanced target recognition, 4x digital electronic zoom and a MIL spec digital OLED micro display for crisp, precise imagery. With easy controls , the MH-RS series lets you take your shot with confidence, even in complete darkness.
Features
* High thermal resolution, high resolution OLED color display and high refresh rate.Offers clear, crisp imagery through smoke, dust and complete darkness.
* Multiple type of cross cursor options and multiple color of cursor options
* Multiple function: Thermal image/ Hot tracking/ Electronic Compass/ Picture in picture(PIP)/ Rangefinder
* Multiple language for your choose.
*Fully waterproof IP67, MH RS thermal scopes can be operated in precipitation of any intensity. Such as heavy shower or snowfall.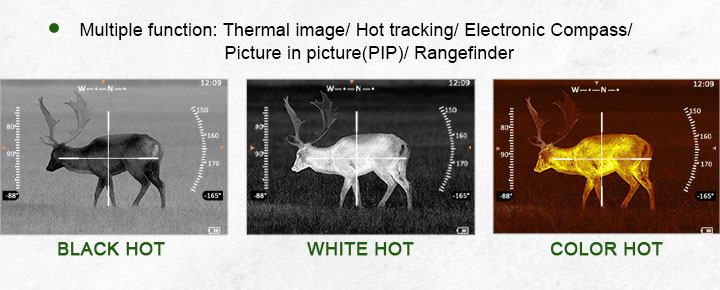 Type

MH-RS335

Detector

384×288,17μm

Type

Uncooled FPA, Shutter less

Spectral Range

8~14μm

Focus Length

35mm(50mm,75mm Optional)

F#

F1.0

FOV

10.6°×8.0°

Frame Frequency

50Hz

OLED

0.5 inch, 1024×768

Digital Zoom

1×, 2×, 4×

Palette

White-hot, Black-hot, Red-hot, Iron-hot, Sky

Recognition Range

1.8m×0.5m Human

500m

2.3m×2.3m Nato Target

800m

Detection Range

1.8m×0.5m Human

1000m

2.3m×2.3m Nato Target

1300m

Mechanical

Shock

500G

Chassis

Picatinny Chassis

Power

26650×1Pcs, 3.7V, Rechargeable Li-battery

Working Time

≥8h

Environment

Working Temperature

-40℃~60℃

Encapsulation

IP67

Weight

650~1300g

Size

≤250mm×80mm×52mm
---
Request A quick Quote (WhatsApp:+ 86-18792456795)
---