MH-MINTC384 Thermal Imaging Core
---
Engineer Manager Name: Jacky

WhatsApp/ Wechat: 0086-187 9245 6795

Email: mh_elec@126.com or jacky@mh-elec.com




MH thermal module could see further clear,like mountains;see near clear, even though hairs.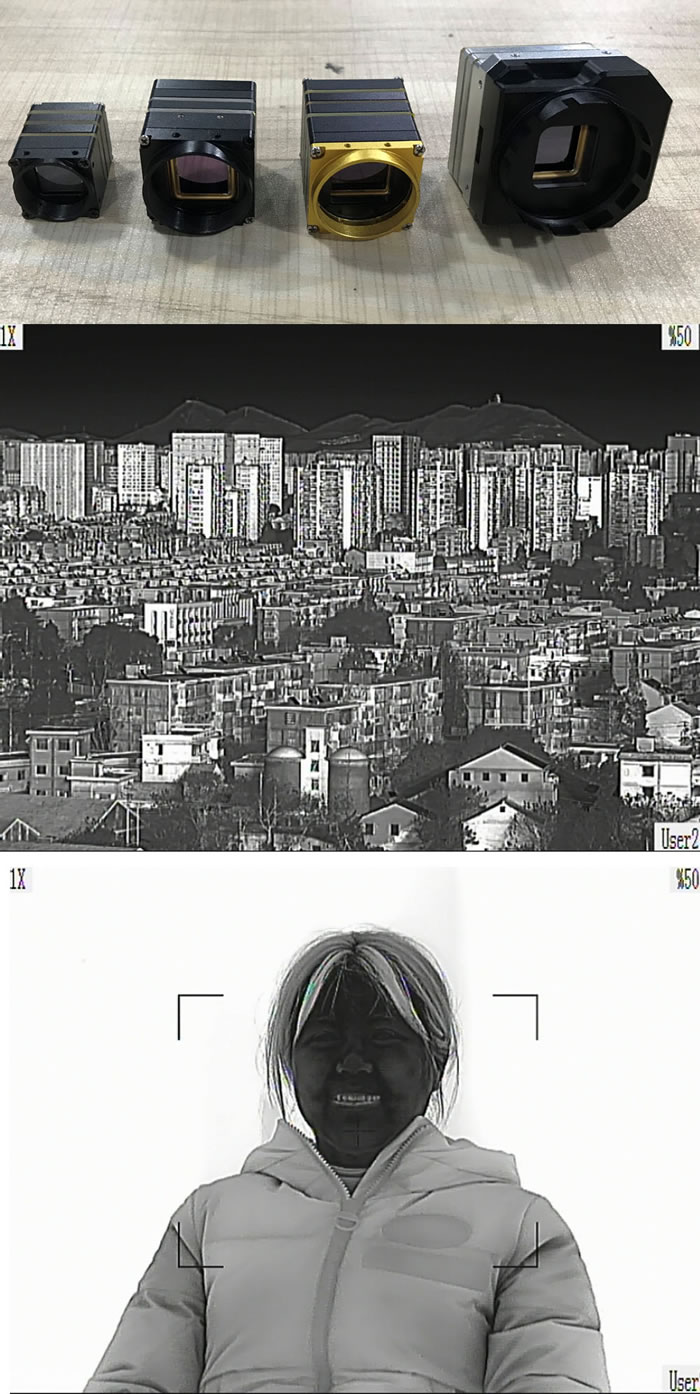 MH longwave infrared (LWIR) thermal camera CORE sets a new standard for size, weight, power, and performance. It utilizes MH's infrared video processing architecture to enable advanced image processing and several industry-standard communication interfaces while keeping power consumption low. It is available with multiple lens configurations, adding flexibility to integration programs.
Specification:
Detector Performance

Type

Uncooled

amorphous silicon FPA

(Non TEC)

FPA format/

Pixel pitch

384*288px (Gen2)
Sensitivity
≤50mk at f/1.0 300K
Frame rate
50Hz
Spectral range
8~14um

Image Processing

Non-uniformity

correction

Self-adaption calibration
Time to image
<3s
Image enhancement
DDE
Image display resolution
640×480
Frame rate
50Hz(PAL)
Lens
Optional 7mm, 9mm,
12mm,19mm,35mm

Display Contro

Modes
While hot/black hot/
(Optional colorful )
Image zoom
×2,×4 digital zoom
Brightness
Auto/manual
Contrast
Auto/manual
Image reversal
Horizontal/Vertical

Crosshair

One or more

Power

Operation

Voltage range

DC: +2.5V~+5.5V
Typical
DC:3.7V
Power consumption
<0.9W
Reverse protection
Yes

Over/under

voltage protection

Yes

Environment Parameters

Operation

temperature range

Commercial:-20ºC~+60ºC

Special purpose:-40ºC~+60ºC

Storage

temperature range

-45ºC~+65ºC
Humidity
5%~95% non-condensing
Anti-Vibration and shock
GJB 150-16 2.3.1

GJB 150-18 T7 100g/6ms
Temperature shock

-5ºC/min(-40ºC~+60ºC)

Physical Attributes

Weight(excludes lens)

12g

Module Size

20*20mm

External Power supply
Yes
Digital video output
14 Bit(50Hz)/ BT.656


(customized)

Communication
RS-232 or RS-485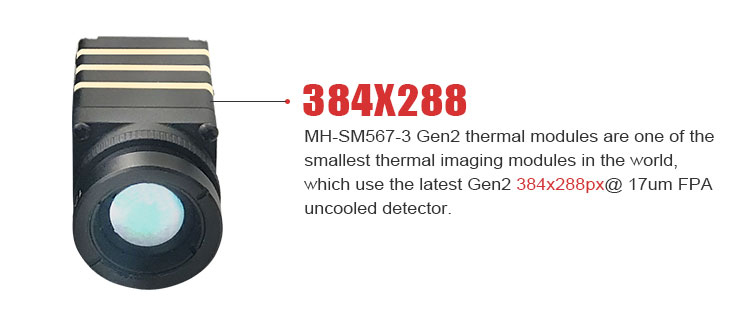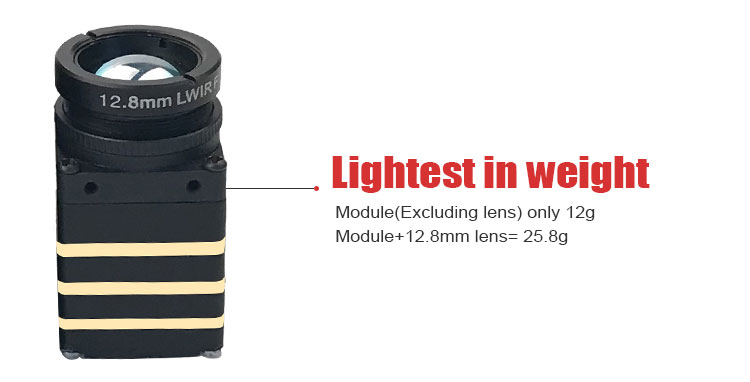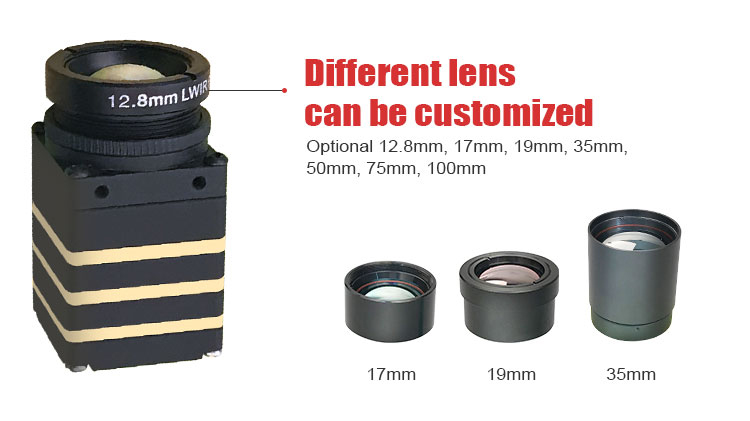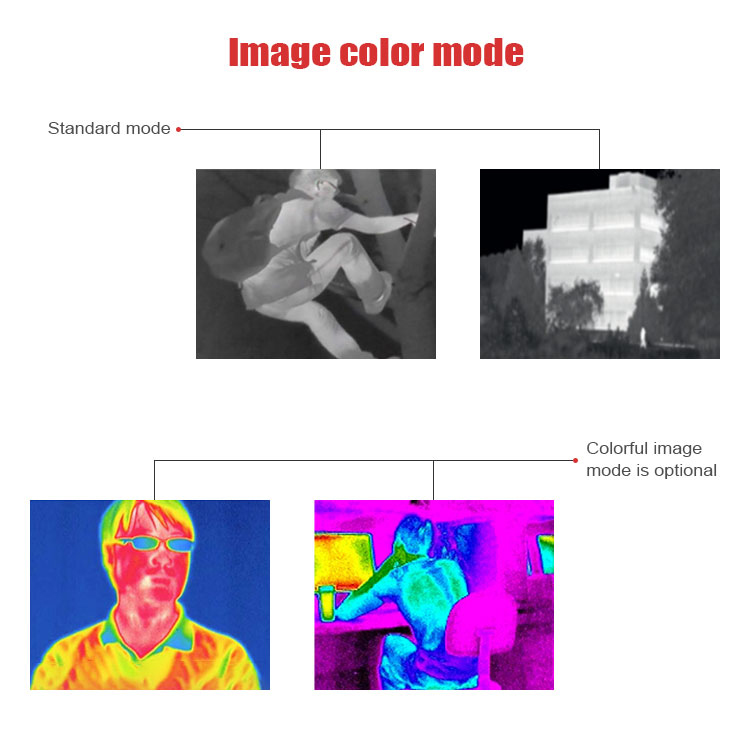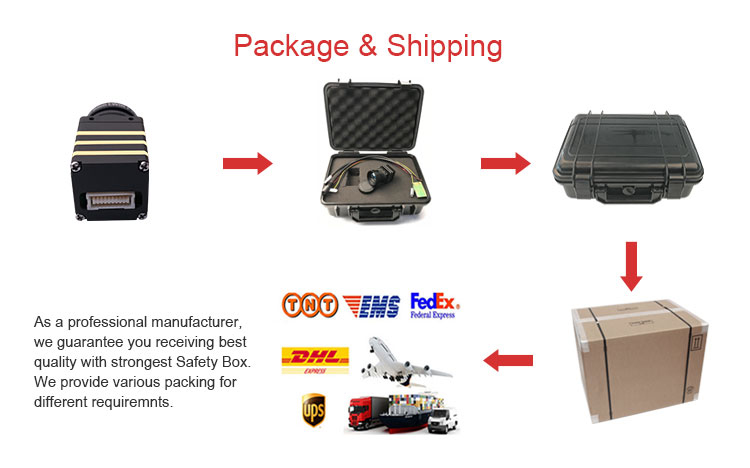 Engineer Manager Name: Jacky

WhatsApp/ Wechat: 0086-187 9245 6795

Email: mh_elec@126.com or jacky@mh-elec.com



---
Request A quick Quote (WhatsApp:+ 86-18792456795)
---