---
Pls click or email to
mh_elec@126.comorjacky@mh-elec.com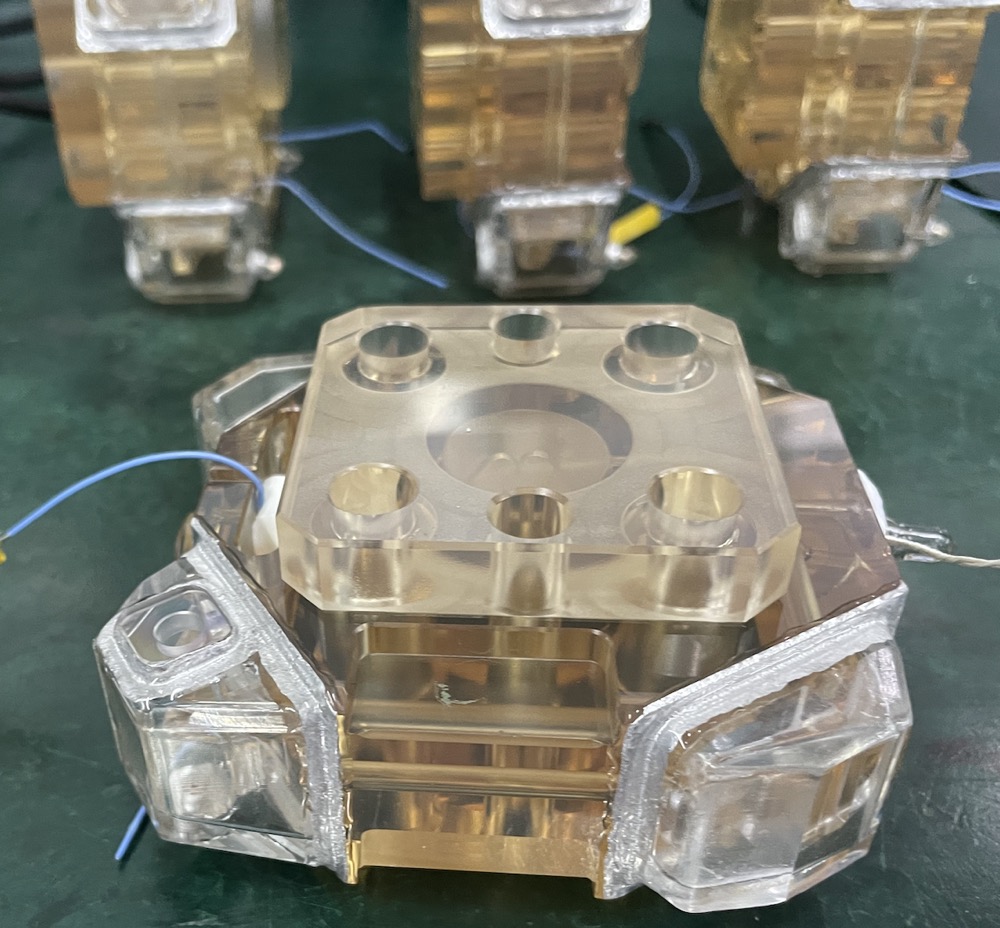 MH-JG132A Three-axis Monolithic Ring Laser Gyroscope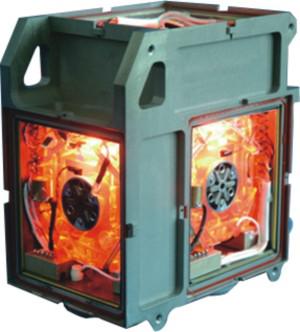 The premier JG132Athree-axis Monolithic Ring Laser Gyroscopewas designed as a three-axis Monolithic Ring Laser Gyroscope (MRLG) with two laser gyroscope assemblies and a single-axis laser gyroscope. Accelerometer installation location can be reserved according to user needs. JG132A provides with special customized secondary power supply. The main function is the accurate measurement of angular motion vector information with respect to inertial space, and can be output to users in the form of angular increments. JG132A is utilized in system-level product development such as inertial navigation, positioning and orientation, attitude position determination.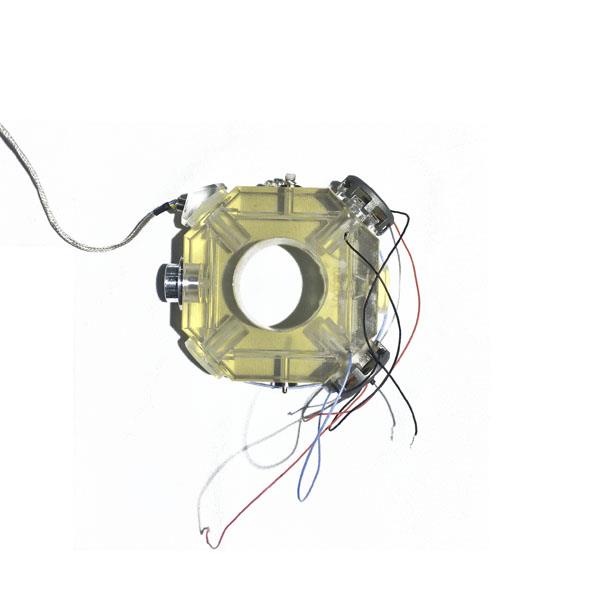 JG132Athree-axis Monolithic Ring Laser GyroscopeMAIN FEATURES AND CAPABILITIES
Small size, light weight.
Modular design, good interchangeability.
With a customized design, the high performance gyroscope is easy for system integration.
JG132A MAIN APPLICATIONS
JG132Athree-axis Monolithic Ring Laser Gyroscopegives best performance at a consumer price and has been successfully utilized in vehicle navigation systems, strap-down inertial navigation systems, mobile position and attitude determination systems.
NO.

ITEM

INDEX

NOTES

Class A

Class B

1

Roll,

Pitch and

Azimuth

Angular Rate

≦±300°/S

2

Constant Bias

≦±0.5°/h

≦±0.5°/h

3

Bias Stability

≦0.015°/h

≦0.020°/h

1σ

4

Bias

Repeatability

≦0.015°/h

≦0.020°/h

1σ

5

Output Angl

e Increment

≦0.58''/LSB

6

Start-up Time

﹤20s

7

Operating

Temperature

-40°C~70°C

8

Impact Force

15g/30g

9

Dimensions

203m

mXX195

mmXX130mm

10

Weight

≦8kg

11

Power

±5V, +12v

,±45V, -12v1,

-12v2,-12v3,

-12v4

12

Data

Communication

RS422

13

Data

Refresh Rate

100Hz

14

Baud Rate




115200bps




---
Request A quick Quote (WhatsApp:+ 86-18792456795)
---