MHDIC 3D Optical Microscope System
---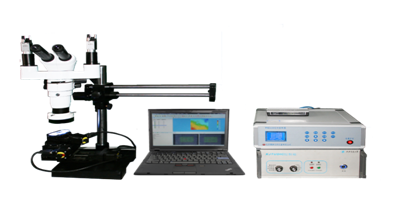 MHDIC 3D Optical Microscope System
With 3D optical microscope system, we are offering a new solution for accurate displacement and strain measurement under high magnification. The brand new provides easy and fast full-field analysis and the results include complete shape, deformation and strain data, temporal and spatial plots, data of virtual strain gauges, STL data for CAD processing as well as images and movies for presentation purposes.
Fields of Application
1)Testing materials (Yang's modulus, Poisson's ratio, elastic-plastic performance parameters)
2)Biomechanics (bone, muscle, blood vessels, etc.)
3)Morphology, strain analysis (micron, nanometer)
4)Fracture Mechanics
5)Verification of Finite Element Analysis (FEA)
6)Micro scale high-speed deformation measurement (dynamic measurement,
instaneous measurement)
7)Micro scale dynamic strain measurement, such as fatigue test
Technological Advantage
1)Obtain the overall three-dimensional coordinates, displacement, and strain data at the micro-scale.
2)3D display of the measurement results.
3)Suitable for any material.
4)Fast, simple and high-precision calibration.
5)The measurement format can be adjusted freely from 0.5mm to 12mm.
6)Range of strain measurement: from a minimum of 0.01% to the maximum greater than 1000%.
7)Flexible and easy trigger function.
8)Adjustable frequency acquisition.
Application Cases
Biomedical Test (Mechanical Performance Test for A Chicken Tibia)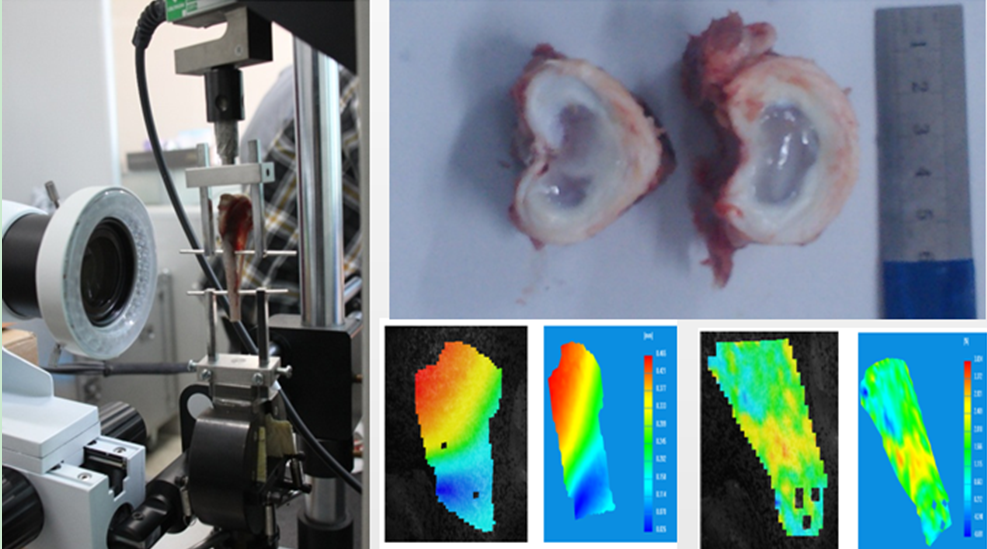 Metal Micro-Tensile Test

Bulge Test for Small Scale Spare parts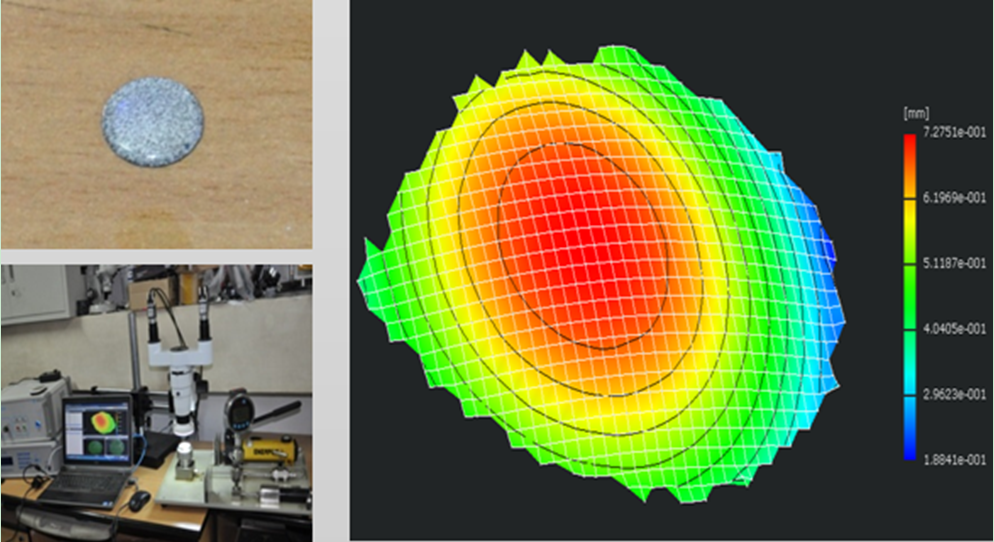 ---
Request A quick Quote (WhatsApp:+ 86-18792456795)
---