IMU Inertial Measurement Unit
---
Pls click or email to
mh_elec@126.comorjacky@mh-elec.com

MH-IMU7200 Compact IMU Inertial Measurement Unit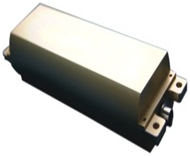 MH-IMU7200 was designed as a high-precision inertial measurement device. This inertial sensor can conduct an accurate measurement of the carrier's pitch and roll angles with respect to inertial space.
IMU7200 MAIN FEATURES AND CAPABILITIES
With high precision, IMU7200 has reached the first-class level in China.
This quick measuring equipment is characterized by perfect vibration performance and strong anti-shock ability;
This inertial sensor can work properly in the full temperature range(-45°~ +70°).
As a seal design, IMU7200 Compact Inertial Measurement Unit is highly adaptable to various environment.
IMU7200 MAIN APPLICATIONS
IMU7200 is very applicable to measuring, mapping, guided munitions, aviation, vehicles, special equipments and other fields.
SYSTEM SPECIFICATIONS
NO.
ITEM
INDEX
NOTES
1
Roll, Pitch and Azimuth Angular Rate
±200°/S
2
Constant Bias
0.02°/S
3
Bias Stability
<20°/h
1σ
4
Bias Repeatability
≦0.2°/S
1σ
5
Scale Factor Nonlinearity
0.20%
6
Acceleration Zero Bias
<0.5mg
7
Acceleration Zero Bias Stability
≦1.5mg
1σ
8
Acceleration Zero Bias Repeatability
≦1.5mg
1σ
9
Acceleration Scale Factor Nonlinearity
<0.05%
10
Pitch Angle Stability
<0.1°
11
Roll Angle Stability
<0.1°
12
Operating Temperature
-45°C~70°C
13
Dimensions
172mmXXФ49mmXX32mm
14
Weight
≦335g
15
Power
24VDC(10V~40Vavailable)
16
Data Communication
RS422
17
Data Refresh Rate
100Hz
18
Baud Rate

115200bps
---
Request A quick Quote (WhatsApp:+ 86-18792456795)
---