Real Gen3 night vision image intensifier tubes
---
Image intensifier tubes are the most important component of night vision devices and typical classification of night vision devices is based on tube classification. MH are typically divided into several generations in dependence of the method to amplify incoming light (photocathode material, tube design structure) as the basic criterion. MH can be also classified using other criteria like type of input optics, type of output optics, phosphor screen, photocathode size, or tube performance.
Night vision Image intensifier tubes (IITs) are vacuum tubes that amplify a low light-level image to observable levels. The incoming light is converted into photoelectrons by to photocathode of the tube. Next, highly intensified photoelectrons strike the phosphor screen (anode) and a bright image is created that human can easily see.
Below is the real gen3 night vision image intensifier tube,Gen 3 Green Phosphor 18mm image intensifier manufactured by MH. It is the most widely used image intensifier and is found in the night vision goggles ,night vision monocular, night vision binoculars along with a few weapon sights.
MH's image intensifier consists of a high efficiency GaAs photocathode bonded to a glass input window, a microchannel plate (MCP) current amplifier, and a P-43 phosphor screen deposited on non inverting fiber optic output window. The Gen 3 photocathode is very sensitive to low radiation levels of visible and, especially, near infrared light.
Image tubes come with a tube data sheet listing the following specifications: Signal to Noise Ratio (S/N), Resolution, Photocathode Response (PR). These specifications are the most critical to the actual tube performance, as no two tubes are exactly alike.
FOM values are listed above with each tube serial number. FOM is a number calculated by multiplying the Signal-to-noise ratio by the resolution of a night vision image intensifier.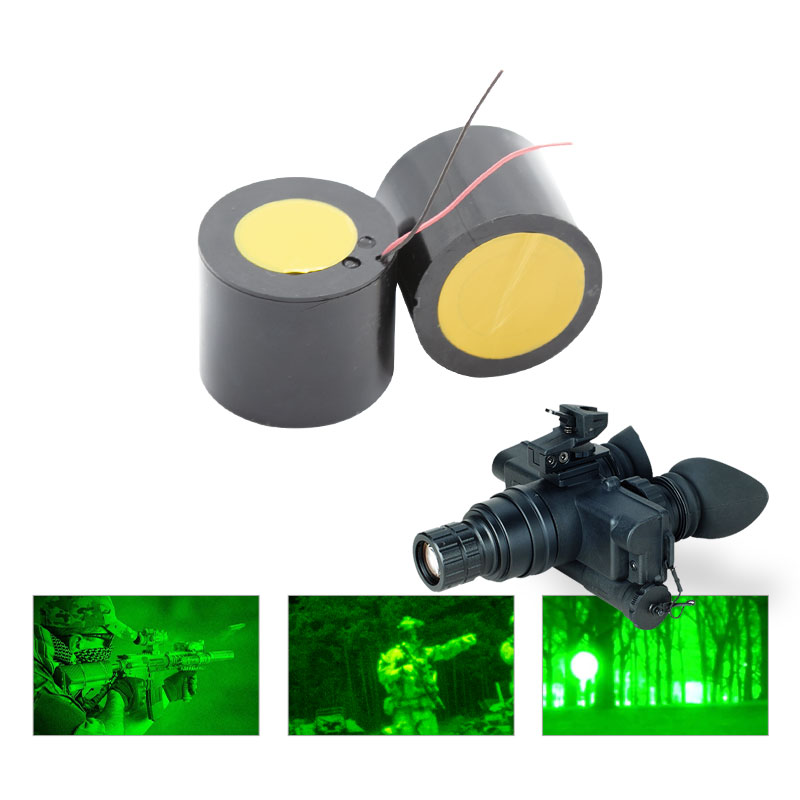 ---
Request A quick Quote (WhatsApp:+ 86-18792456795)
---