IRC-36 hand-held multifunction uncooled thermal camera
---
IRC-36 hand-held multifunction uncooled thermal camera is a high-performance,
multi-functional refrigeration infrared reconnaissance equipment, which integrates
reconnaissance, ranging, positioning, orientation and other functions. It can be used to
go out and approach the battlefield around, find out the enemy's situation, terrain,
observe the observation target and shooting effect, etc.
2. Performance and characteristics
Infrared imaging, visible light through fog/color imaging, human eye safety laser
Compass orientation, GPS/Beidou positioning, target positioning.
Double eye OLED display, eyepiece diopter Adjustment, friendly human-computer
Photographing, video recording, playback and video output.
(a) Sensor Type: Uncooled detector.
(b) Resolution: 640 x 512.
(c) Spectral Range: 7 ~ 14 µm.
(a) Sensor Type: High Definition Color CMOS.
(b) Pixel Format: 2 Megapixels.
(d) Fog penetration: yes, when visibility≤3.5km, the fog penetration ratio is 1.5.
ii. Recognition ≥ 1200 m.
ii. Recognition ≥ 2400 m.
ii. Recognition ≥ 3000 m.
ii. Recognition ≥ 5000 m.
High Definition OLED with 1280 x 1024.
Eyepiece Diopter Adjustment.
Global Positioning System
Built in GPS/Beidou positioning module.
Support the function of target positioning. When the observation distance is 3km,
the target positioning accuracy is 3.0m (CEP).
Magnetic azimuth angle measurement
Support the function of Magnetic azimuth angle measurement. Accuracy: 0.28°.
Not less than 1000 pcs JPEG format picture or four (4) hours video storage.
(a) Battery powered: continuous working time ≥ 8 hours.
(b) External power supply Mode: yes.
Dimensions ≤ 260*170*90mm
Weight ≤ 1.65kg (including battery and eye mask).
Environmental adaptability
Operating temperature: -40℃ ~ +55℃
Storage temperature: -55℃ ~ +70℃
| | | |
| --- | --- | --- |
| No | Item | Quantity |
| 1 | Thermal Imager | 1 |
| 2 | Charger(include adapter) | 1 |
| 3 | Batteries | 8 |
| 4 | Cables | 1 |
| 5 | Carry bag | 1 |
| 6 | Storage Case | 1 |
| 7 | Tripod(Optional) | 1 |
| 8 | Operation and maintenance manual | 1 |
| 9 | Cleaning Kits | 1 |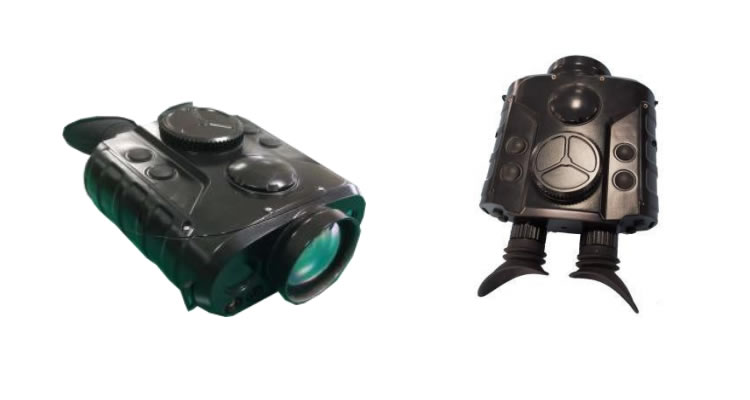 ---
Request A quick Quote (WhatsApp:+ 86-18792456795)
---