Hot selling UAVs,drones, unmanned aerial vehicle
---
Warmest welcome you come to our factory and see the UAVs,drones, unmanned aerial vehicle , our factory could provide you technology, material and help you set up factory in your country.Whatsapp: +86-18792456795
Please click or email to
mh_elec@126.comor jacky@mh-elec.com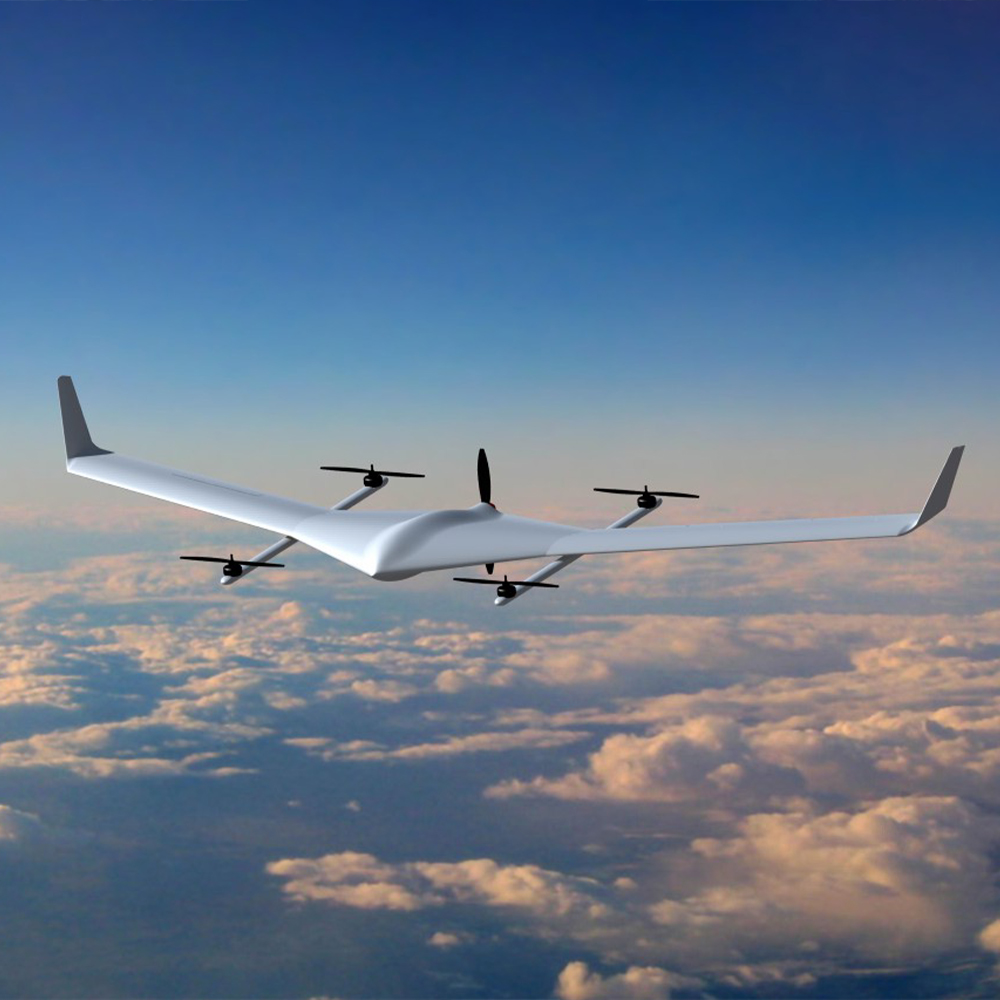 MH-ED30 is a hybrid UAV between the fixed-wing airplane and multi-copter, able to take off and land vertically like the multi-copter and transition to efficient and fast forward flight like fixed-wing UAV. MH-ED30 combines the advantages of fixed-wing, such as high speed, long-endurance, and long flight distance and VTOL features from multi-copters.
Vertical lift motors and rotors are mounted to each wing to provide vertical lift for takeoff and landing. Vertical lift motors are shut off for winged flight and propellers are feathered longitudinally for minimum drag.
MH-ED30 require no special launch equipment and do not require runways for launch or landing. Transition to winged flight and VTOL are fully autonomous controlled. MH-ED30 is widely applied for aerial mapping, aerial surveying, aerial surveillance, and inspection under extreme terrains, such as between mountain areas, hills, forestry, and buildings.
MH-ED30 will be an ideal choice for professional and industrial aerial UAV services.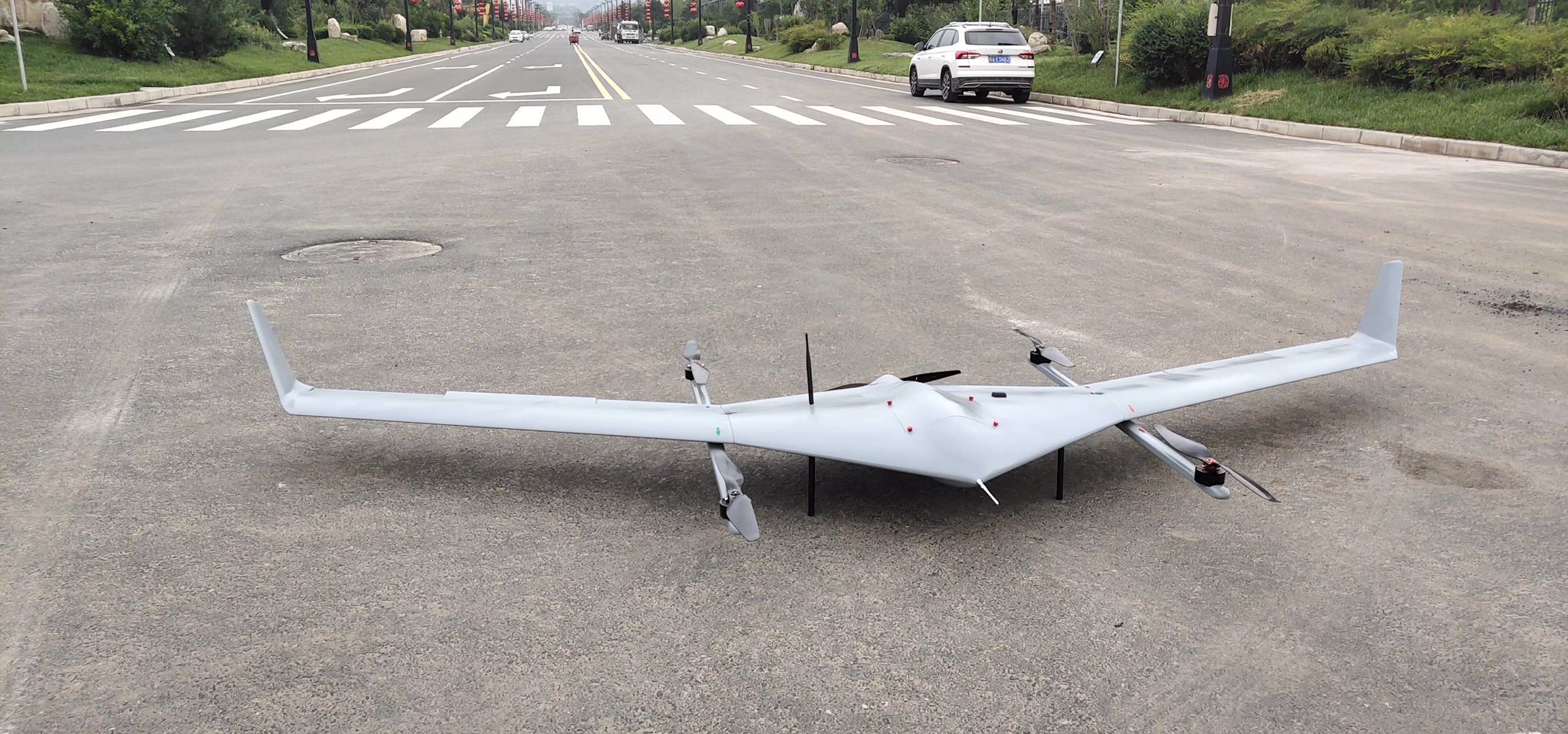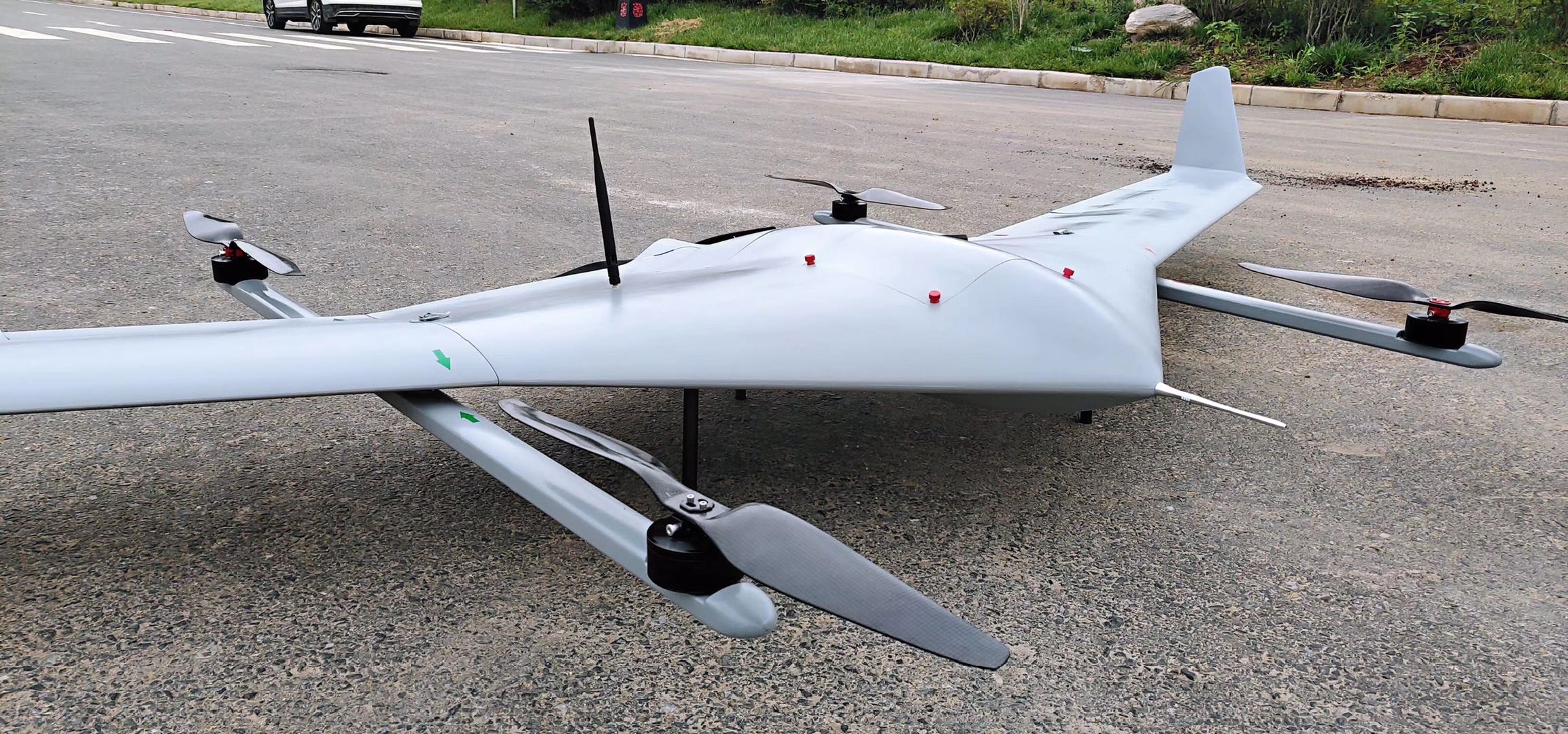 Key Features
1. Hybrid configuration design of fixed-wing UAV and flying wing UAV
2. Featuring long-endurance, 35m/s high speed, 4000m long flight range, and 15kg large payload
3. Vertical takeoff and landing do not require an airport to take off. It can take off and land even in small open spaces in city blocks. Therefore, this aircraft is particularly suitable for small areas
4. GPS module for high precision vertical and horizontal positioning
5. Fully autonomously flight controlled through professional flight control and GCS system
6. Easy to operate by two to three technicians in one team and fast to assembly and disassembly within 15 mins.
7. waterproof protection grade IP54 can be worked 2 hours in moderate rain. Wind resistance grade is 7 grade.
Application
1. Aerial photography and surveying
2. Special fieldwork under the extreme condition that neither fixed wing nor rotors UAV reaches to
3. Disaster surveillance or resource surveying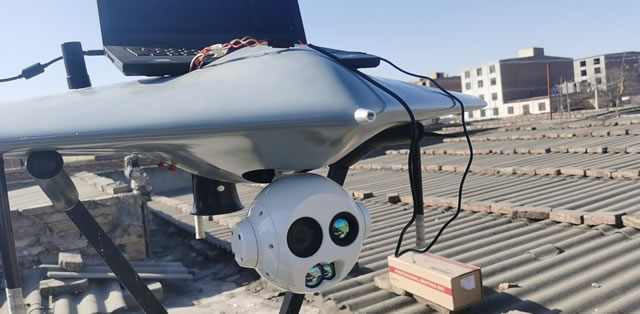 | | |
| --- | --- |
| Model Name | Wuying -30(Wy-30) |
| Level | Small UAV |
| Power Type | Electric Drive |
| Max. Unfolding Size Of The Whole Machine | Wingspan 3400 Mm |
| Fuselage Layout | Vertical Takeoff and Landing Fixed Wing Flying Wing Configuration |
| Take Off And Landing Mode | Hang Up Flight |
| Max. Flight Speed | 35m/S |
| Max. Elevation | 4000m |
| Max. Takeoff Weight | 15kg |
| Max. Load Weight | 3kg |
| Max. Wind Resistance | 7 Grade |
| Max. Rain Resistance | Moderate Rain |
| Cruising Speed | 21m/S |
| Max. Relative Flight Height | 3500m (Plain) |
| No Load Flight Time | 3h |
| Load Flight Time | 2.5h |
| Protection Grade | Grade Ip54 |
| Manufacturing Process | Integrated Molding Of Composite Materials |
| Body Material | Carbon Fiber Composites |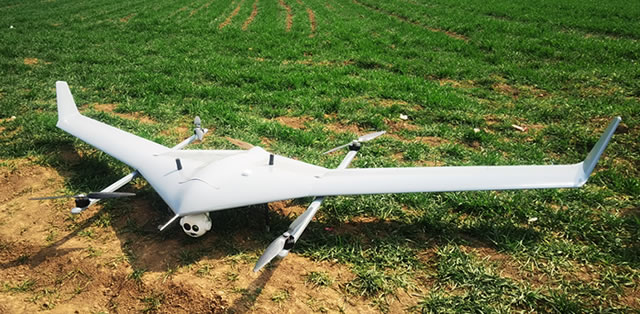 Tel : 0086-29-89589035
Web :www.mh-elec.com
Please click or email to
---
Request A quick Quote (WhatsApp:+ 86-18792456795)
---