LG4A 40 x 51 mm Medium speed wheel grenade launcher system Holographic general purpose outer binder
2021-06-08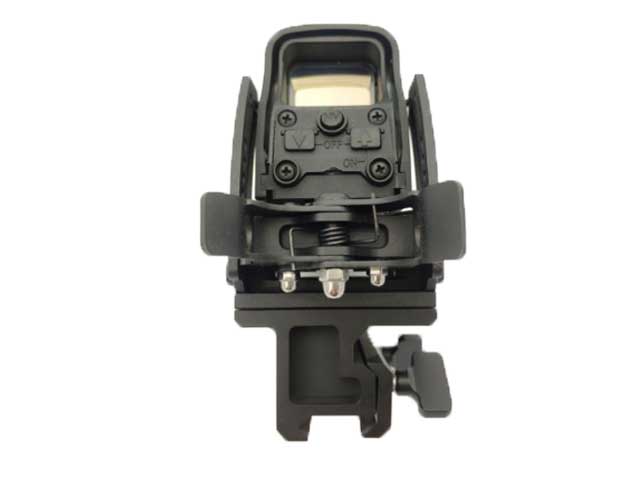 1. Product overview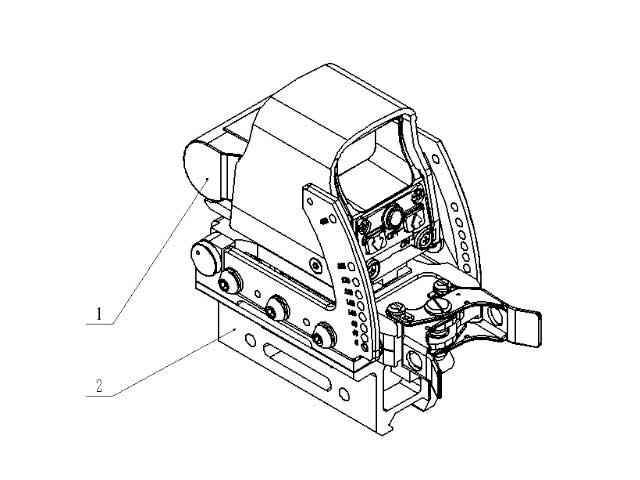 1. Laser holographic sight
2. Outer binder
This is a 40 x 51 mm medium-speed rotating grenade launcher system equipped with a holographic sight.It mainly consists of two parts, the holographic sight and the outer binder. The holographic sight is mounted on theouter binding machine through the Picatinny rail.It is easy to use andinstall.You can correct the position of the target when shooting.
1. General operating procedure
1) When the holographic sight is turned on, red sight ring is displayed in the observation window;
2) Determine the types of loaded ammunition, search the target and estimate the target distance;
3) Adjust the loading table of the outer binder -- the outer binder is unlocked, and according to the target distance, the holographic sight is rotated to the corresponding position and locked;
4) Turn the muzzle of the gun to the direction of the target, enclose the target with the red ring in the sight window, and then press the center dot of the red ring to hold the target, then you can shoot.
2. Main features and parameter
Optical performance

magnification

1x

FOV

16°× 10°

Aiming eye position

Unlimited

Parallax

≤±2MOA

Zero accuracy

≤±3MOA

Adjustment range of sight ring

High and low:≥±21MOA

Orientation

≥±21MOA

Electrical Performance

Power supply

CR123A battery

Continuous working time

≥500h

sight ring brightness

Adjustable(daytime level 9 brightness, NV3 brightness)

Under voltage alarm

Sight ring flashes